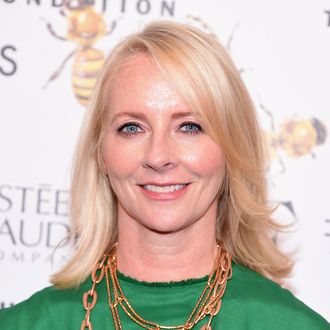 Linda Wells.
Photo: Michael Loccisano/2015 Getty Images
The Cut editorial director Stella Bugbee announced today that Linda Wells will join the Cut as Beauty Editor-at-Large. Wells will write weekly on a range of topics related to beauty, fashion, wellness, and health.
"I am thrilled to welcome Linda, one of the industry's most authoritative and crucial voices on beauty," says Bugbee. "We've long admired her wit, her style, and her ability to get at exactly what readers want to know about. I can't wait for her to bring her sharp, funny takes on everything from eyeliner to outdated beauty standards and which runway trends matter."
Wells joins an already formidable beauty lineup, which includes senior beauty editor Kathleen Hou and associate beauty editor Ashley Weatherford. Wells founded Allure magazine in 1991, where she served as editor-in-chief until 2015. In 2009, she earned the No. 5 spot on Forbes' "The Most Powerful Fashion Magazine Editors" list. She started her career as an editor at Vogue, where she wrote about beauty, health, and wellness. She later served as the beauty and food editor at The New York Times Magazine.
The Cut launched in 2012 as New York Magazine's stand-alone fashion and lifestyle website, and has contributed coverage to the print magazine since 2014. The Cut has 6.3 million unique visitors per month and 3.2 million social media followers across Facebook, Twitter, Google+, and Instagram.