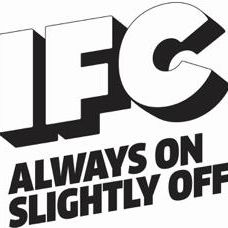 This announcement was made by our partners IFC.
IFC today announced that the network is developing a new unscripted series inspired by New York Magazine's premier entertainment site, Vulture, and its particular comedic sensibilities. The project, titled The Vulture Show, will deliver smart, irreverent, and 'slightly off' entertainment news, covering TV, movies, music, art, books, theater, and celebrities with the outlet's signature, sharp perspective. The Vulture Show is produced by Vulture in partnership with Matador and Superb Entertainment and executive produced by Meryl Poster, Jay Peterson, and Todd Lubin.
"IFC has found the perfect pop-culture accomplice with New York Magazine's Vulture," said Christine Lubrano, SVP, Original Programming, IFC. "We look forward to developing a show that provides our viewers with a sophisticated and humorous first-look at all things entertainment before it's the news everyone is buzzing about."
"It's fitting that we bring Vulture to TV with IFC, whose offbeat sensibility matches our own," said Adam Moss, Editor-in-Chief, New York Magazine. "We've had a tremendous response to our Vulture Festival events, and are excited for this next incarnation of Vulture."
From TV, film, music and comic books, to comedy, video games, celebrities, and current events, Vulture covers everything at the forefront of the entertainment industry. The Vulture Show brings the same energetic, clever, and comedic devouring of pop culture to the small screen with a dual-hosted talk show, commentating on arts and entertainment in the sophisticated way only Vulture can. The weekly series will feature some of Vulture's most influential contributing voices and will be comprised of studio features, field pieces, and celebrity guest interviews.