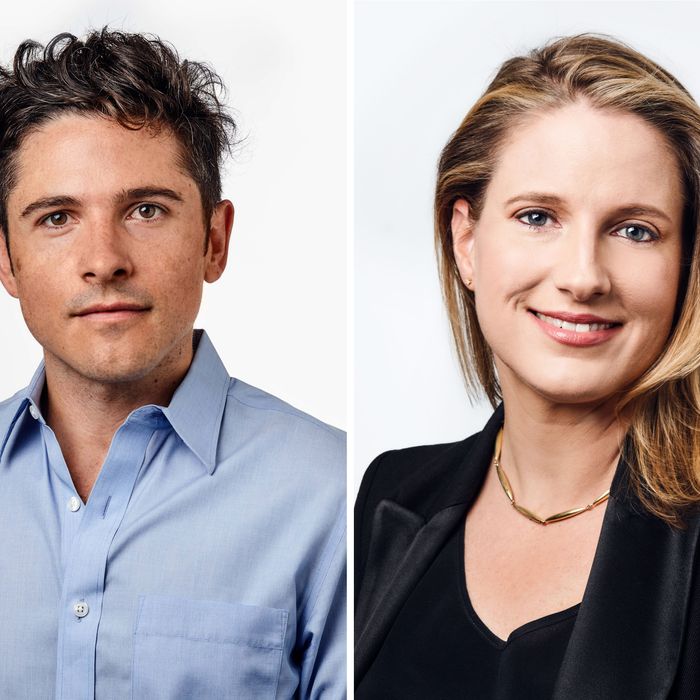 New York Media CEO Pam Wasserstein and editor-in-chief Adam Moss today announced promotions to two new positions. Lauren Kern is becoming executive editor, New York Media, creating an integrated feature and enterprise operation that will span across all publications, including Vulture, the Cut, Daily Intelligencer, Select All, Science of Us, Grub Street, and New York Magazine, working with the editors and building on her accomplishments in the print magazine and on the Cut to produce ambitious journalism throughout the company. Haskell is becoming editor for business and strategy, working closely with Wasserstein and Moss on editorial-based growth initiatives and new business opportunities including e-commerce and book/TV deals. He will continue editing stories for the magazine and online verticals, though at a reduced volume.
"Lauren is an extraordinary editor with uncanny story sense, taste, and feel for the moment, which she has used to great effect here, making high-impact journalism in the magazine and on the Cut," says Moss. "Recently, as it has become evident that the whole of New York could be stronger if we combined the forces of our individual parts into one coherent feature team, I asked Lauren to lead it, with the mission of creating enterprising journalism across the entire company. She is ideal for the role, a first-rate journalist who easily traverses print and digital, understanding the needs and dynamics of each medium."
"This promotion makes official a role that David has already stepped into," says Wasserstein. "He has been an invaluable editorial partner, in particular with the creation of our new online shopping site the Strategist, and I'm thrilled he'll be able to devote more time to initiatives such as events that will give our audiences new connections with our brands."
"David is steeped in the journalistic and creative values of the company," Moss adds. "He's also an entrepreneurial editor at heart, and that combination makes him the ideal person to work with Pam and me to expand our editorial operations."
Kern was most recently executive editor at New York Magazine, where she edited Gabriel Sherman's coverage of the fall of Roger Ailes, Rebecca Traister's essays about the 2016 election, the award-winning story "Cosby: The Women," and the special issue "Hope, And What Came After" about the Obama years, in addition to launching the Cut's cover stories. Prior to that she was deputy editor of The New York Times Magazine; she worked at New York earlier in her career from 2004–2010 as editorial director.
Haskell joined New York Magazine in 2007, and was most recently deputy editor. He edited the book My First New York, expanding on a magazine feature he conceived, as well as National Magazine Award–nominated essays by Jessica Pressler, Frank Rich, and Wesley Yang. He is also the co-founder of Kings County Distillery, and the co-author of Dead Distillers (Abrams 2016) and The Kings County Distillery Guide to Urban Moonshining (Abrams 2013).