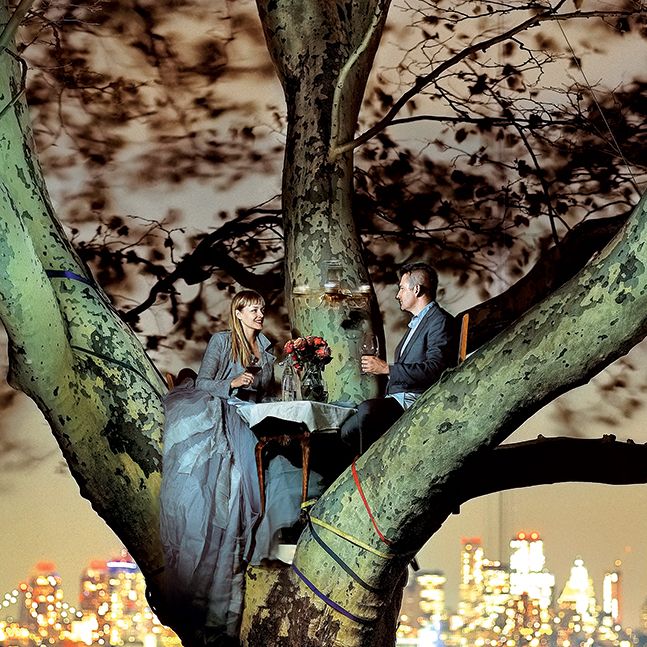 Photo: Alejandro Chaskielberg
New York Magazine today announced the launch of New York by New York, a premium membership program that offers insider access to extraordinary experiences in the city across all spheres of culture, including art, fashion, dining, theatre, and music. New York by New York allows members to unlock the city and discover unique events curated by the magazine's editors for $99/year or $9.99/month, with the annual membership including a limited-edition tote bag. There is also a gift option, available for $25/three months. Membership includes regular email newsletters, with member offers and event invites, and a private Instagram feed where editors share personal tips and inside recommendations on dining, entertainment, culture, shopping, and more.
"This program invites our readers to have a closer relationship with our writers and editors, who are true New York City experts," says David Haskell, New York Media's editor for business and strategy. "It's an experiment in making the magazine's culture, food, and shopping journalism more bespoke and personal — and an exciting new way to bring the magazine's mission to life."
Current New York by New York offers include Hamilton VIP-experience packages, six months of complimentary personal styling from Keaton Row, and an exclusive tour of the Avedon Foundation with New York design editor Wendy Goodman. In January chief restaurant critic Adam Platt and food editor Alan Sytsma will discuss New York's "Where to Eat" issue at Zadie's Oyster Bar, while guests enjoy sparkling wine. Past offerings for members have included a Chelsea art-gallery tour with critic Jerry Saltz; tea and cookies with designer John Derian in his home with Wendy Goodman; and an exclusive chef's table dinner and Gabriel Kreuther with food editor Alan Sytsma. All current offers are available to view here: http://nymag.com/nyxny/offers/.
The program has signed up hundreds of members within the first six weeks of launching in beta, with more members choosing the annual option.