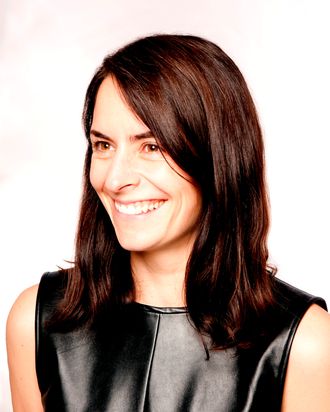 New York Media CEO Pam Wasserstein and editor-in-chief Adam Moss announced today that Stella Bugbee has been promoted to president and editor-in-chief of the Cut, the company's women's media brand. In addition to guiding the editorial voice, Bugbee will serve as the brand owner for the Cut, formulating its strategic direction and plans for further growth, and capitalizing on its success with coverage of politics, careers, and gender issues, in addition to its trend-making fashion and beauty coverage. She will also deepen the Cut's original-video offerings.
"Given the stature and immense potential of the Cut, it became clear that we needed to define a new, entrepreneurial role to continue growing the brand across channels, and there is no one better to step into that role than Stella," says Wasserstein. "She created the voice and look of the site that readers love today, and will move the brand forward into new areas."
Bugbee will build on the Cut's position as the leading women's media brand for smart perspective on the political climate, with writers including Rebecca Traister, Ann Friedman, Heather Havrilesky, and Maureen O'Connor. Bugbee will also work closely with New York Media CRO and publisher Avi Zimak on branded content and marketing for the Cut, assuring that advertisers receive best-in-class offerings consistent with the brand's DNA.
"Since we took the Cut from a blog to a full-fledged digital women's magazine in 2012, Stella has creatively and ingeniously enlarged the scope of what the site covers and how. She has brought on a roster of original writers, photographers, and collaborators, and pushed us onto new platforms with a clear sense of what makes the Cut unique," says Moss. "She has been able to grow the brand without ever compromising quality or clarity. The worlds of the Cut are changing fast, and the Cut is changing with them."
The Cut's audience has seen strong gains, with monthly unique visitors up 39 percent for January to April 2017 versus the same period a year ago, thanks in part to interest in coverage of the inauguration, women's march, and Trump family (2017's average is 8.2 million monthly UVs versus 2016's average of 5.9 million monthly UVs, per Adobe Analytics).