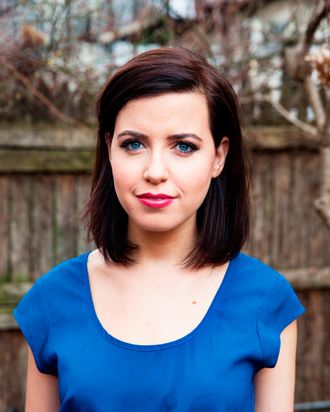 New York Magazine editor-in-chief Adam Moss announced today that Irin Carmon (@irin) is joining the magazine as senior correspondent. Carmon will write for the print magazine as well as the websites Daily Intelligencer and the Cut, covering reproductive rights, the Supreme Court, sexual harassment, media, and other topics. She begins her new role on August 13.
"Irin is a superb, dogged reporter, whose work I've admired for years," says Adam Moss. "Her areas of expertise could not be more relevant, and I'm thrilled to have her join us."
Carmon is the co-author of the critically acclaimed biography of Ruth Bader Ginsburg The Notorious RBG: The Life and Times of Ruth Bader Ginsburg, an innovative work now in its 14th printing, with nearly 300,000 copies sold. In 2017–18, Carmon teamed up with the Washington Post to break the news of sexual harassment and assault allegations against Charlie Rose, as well as CBS's knowledge of his conduct. That work won a 2018 Mirror Award from the Newhouse School at Syracuse University. Previously, she was a national reporter at MSNBC and NBC News, reporting on gender, politics, and the law, and a staff writer at Salon and at Jezebel. She is a graduate of Harvard University and lives in New York City.