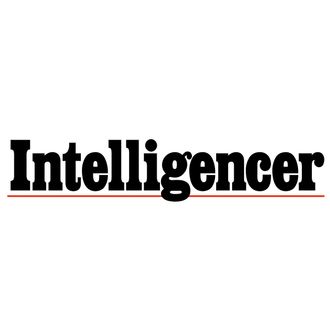 New York Media today announced the upcoming launch of Intelligencer, a new destination covering politics, business, technology, media, and innovation. The site, which will incorporate the company's tech vertical Select All into Daily Intelligencer, will launch in October with new editorial features, an expanded range of contributors, and an inventive new homepage. Josh Barro, Zak Cheney-Rice, and Sarah Jones are joining the company as part of the expansion. Daily Intelligencer currently contributes about 10 million unique visitors to New York Media's stable of brands.
"We're excited to add Josh, Zak, and Sarah's intelligent and incisive voices to Intelligencer," says New York Media's digital editor Ben Williams. "We look forward to their contribution to the expanding intellectual and topical range of the new site."
Josh Barro (@jbarro) is joining Intelligencer as a business columnist. He was previously senior editor at Business Insider, where he wrote commentary on politics, business, and the economy. He is also host of KCRW's "Left, Right & Center," and a contributor to MSNBC. Prior to working at Business Insider, he was a domestic correspondent for the New York Times. Joining Intelligencer as a writer covering race and identy, Zak Cheney-Rice (@zakcheneyrice) has spent the past four years as a staff writer and editor at Mic, where he covered race, politics, and culture, and ran the Movement, the publication's identity and inequality vertical. Also joining Intelligencer as a writer, covering progressive politics and policy, is Sarah Jones (@onesarahjones), who hails from The New Republic, where she has worked as a staff writer, focusing on social inequality across labor, gender, poverty, and other intersecting issues.
Intelligencer will also feature new columns from current staffers, including a weekly column from New York deputy editor David Wallace-Wells on how accelerating climate change will affect civilization; two to three dispatches per week from senior editor Max Read on how technology is constantly reshaping our lives; and a weekly column from architecture critic Justin Davidson on urban planning, city transport, architecture, gentrification, and more. Park MacDougald, Heather Hurlburt, Cristian Farias, Jesse Singal, Will Leitch, Jonah Shepp, and David Freedlander will also continue to contribute frequently to the site.
Select All's tech writers Madison Malone Kircher, Brian Feldman, and Jake Swearingen will feature prominently on the new Intelligencer.
Barro, Cheney-Rice, and Jones join Intelligencer's star team of writers, which additionally includes Irin Carmon, Jonathan Chait, Gabriel Debenedetti, Benjamin Hart, Ed Kilgore, Eric Levitz, Olivia Nuzzi, Frank Rich, Andrew Sullivan, and Rebecca Traister, with editors Margaret Hartmann, Ezekiel Kweku, and Jebediah Reed.