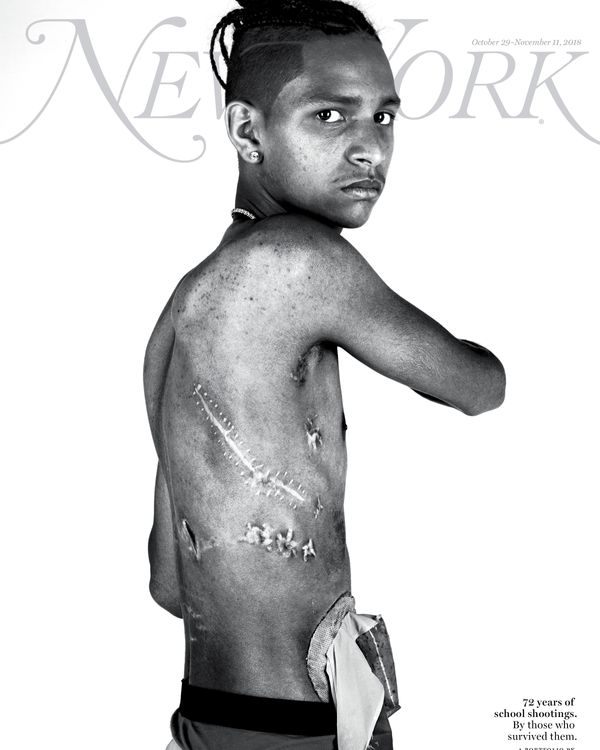 Since being shot five times, Parkland survivor Anthony Borges has worn a colostomy bag.
Photo: Michael Avedon for New York Magazine
On the cover of New York Magazine's October 29–November 11, 2018, issue is a portfolio by photographer Michael Avedon, who traveled the country (from Parkland to Columbine) taking photos of half a century of school-shooting victims. With interviews conducted by Jared Soule and Amelia Schonbek, the piece is 25 survivors in their own words.
Of working on the portfolio, Avedon says the project was the most harrowing, humbling experience of his life. "What these people have suffered is unimaginable, but their bravery, dignity, and optimism have given me faith in humanity," he says. "School shootings are an epidemic in this country, and until the United States changes its gun laws, they will continue. This is not just a problem for our country; it is a crisis for humanity."