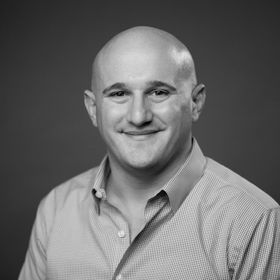 New York Media CRO and publisher Avi Zimak announced today that David Spiegel (@davidzspiegel) has joined the company as head of sales, working across the company's premium brands, which include New York Magazine, the recently launched thought-leader site Intelligencer, Vulture, the Cut, the Strategist, and Grub Street. Spiegel will lead advertising and event-sponsorship sales efforts, with an emphasis on strategic partnerships and 360-degree programs that take advantage of the full range of New York Media's offerings.
"David joins us with a wealth of sales experience in both digital and legacy channels," says Zimak. "As adept at creating market strategy as he is at developing sales talent, David is a great asset to our team."
"I've been a fan of New York Media's properties for years," says Spiegel, "and I'm excited to be an advocate for these iconic brands, with a fast-growing audience, industry accolades, and innovative new offerings."
Spiegel joins New York Media from Inverse, where he served as the start-up's chief revenue officer. Prior to that, he was the SVP of sales and brand strategy for Turner's Great Big Story, helping to launch that brand and build its monetization strategy and team. Earlier, he was a founding member of BuzzFeed's sales team, and held leadership roles over his tenure there, including as vice-president of brand strategy and partnerships and the VP of branded video strategy. He received his bachelor's degree from the University of Southern California and a master's degree from New York University's Stern School of Business. Originally from Dallas, he now resides on the Upper West Side with his wife and two children.