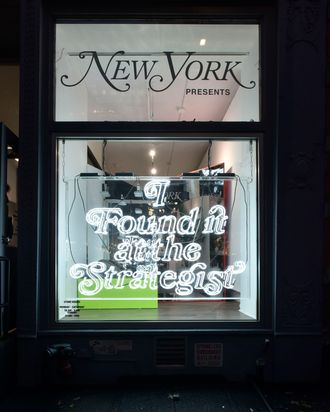 Storefront Photo: Getty Images/New York Magazine
Last night, the Strategist celebrated the opening of its first brick-and-mortar shop, "I Found It at the Strategist," a holiday pop-up devoted to beauty. With a reception that welcomed over 120 guests, the opening night party included complimentary beauty services, with blowouts from Hairstory, mini nail treatments from sundays, custom beauty blending from LOLI Beauty, and mini freckle manicures from Freck.
As of November 8, "I Found It at the Strategist" is officially open to the public, and will remain open until December 30. The store's hours are 11 a.m. to 7 p.m., seven days a week, and will include events with editors, influencers, insiders, and experts over the course of it's seven-week run. Follow #FoundItAtStrat for announcements and exclusive product drops, giveaways, event invitations, and more, and be sure to drop by 347 West Broadway in Soho to check it out IRL.