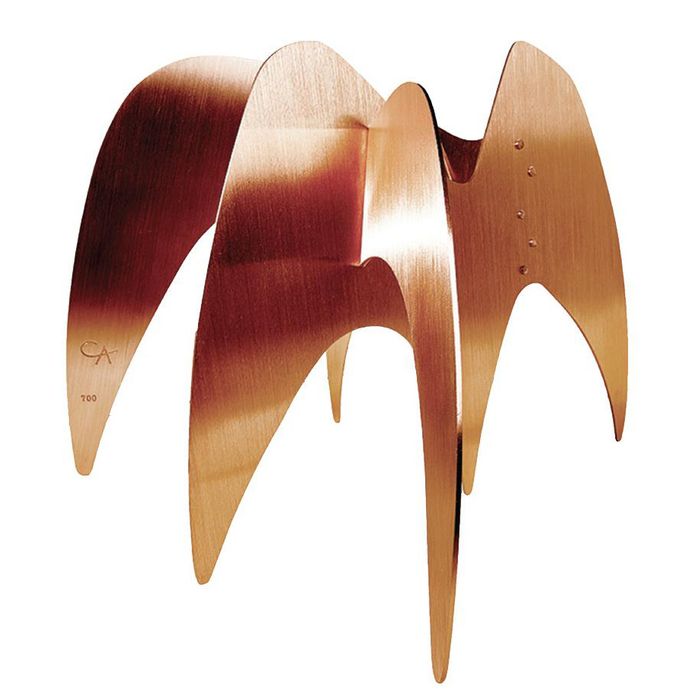 Photo: The American Society of Magazine Editors' "Ellie" award, modeled on Alexander Calder's stabile Elephant.
The American Society of Magazine Editors today announced the finalists for the 2019 National Magazine Awards, and New York received seven nominations, placing it among the top three honorees. The Cut received the site's first nomination of its own, for Website, Service, and Lifestyle category. New York was nominated in General Excellence for the fourth year in a row, and the work recognized by ASME spans the breadth of New York's editorial mission, from print to digital, from dramatic photography to feature writing. New York is a finalist for the following awards, the winners of which will be announced on March 14:
General Excellence, News, Sports and Entertainment category

Design and Photography, News and Opinion category

Feature Photography, for "The Class of 1946-2018," photographs by Michael Avedon
Website, Service and Lifestyle category, for The Cut
Single-Topic Issue, for "Women & Power"
Leisure Interests, for "How to Be an Artist," by Jerry Saltz
Feature Writing, for "Everyone Believed Larry Nassar," by Kerry Howley
Public Interest, for "The Betrayal of Triste," co-published as part of ProPublica's nominated entry
Under New York editor-in-chief Adam Moss's tenure, New York and its digital publication have won 40 National Magazine Awards, more than any other magazine over this time period.