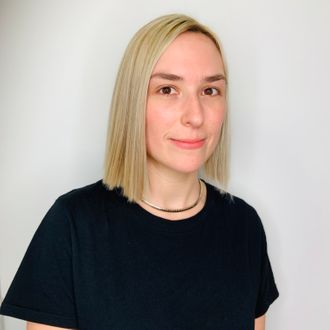 Marisa Carroll.
Photo: Courtesy of Marisa Carroll
David Haskell, incoming editor-in-chief at New York Magazine, announced today that Marisa Carroll has joined the company as features editor. In this role she will serve as an enterprise editor for both the print edition of New York and its digital properties, which include the Cut and Vulture. Her first day was March 18.
"Marisa arrives with an impressive track record in a digital newsroom, while also exhibiting all of the talents of a classic magazine editor, all of which makes her perfectly suited to helping us expand our enterprise journalism across everything we do," says Haskell.
Carroll joins New York from BuzzFeed News, where she was deputy national editor, assigning and editing stories on beats such as gender, criminal justice, and immigration. She also led Hollywood enterprise reporting in the newsroom, including investigations into Kevin Spacey and R. Kelly. At BuzzFeed, she worked on Michelle Dean's piece on Gypsy and Dee Dee Blanchard, which was one of the site's most-read features ever and adapted into the series The Act premiering on Hulu this month. She has also held roles at Marie Claire, Guernica, and The Nation.