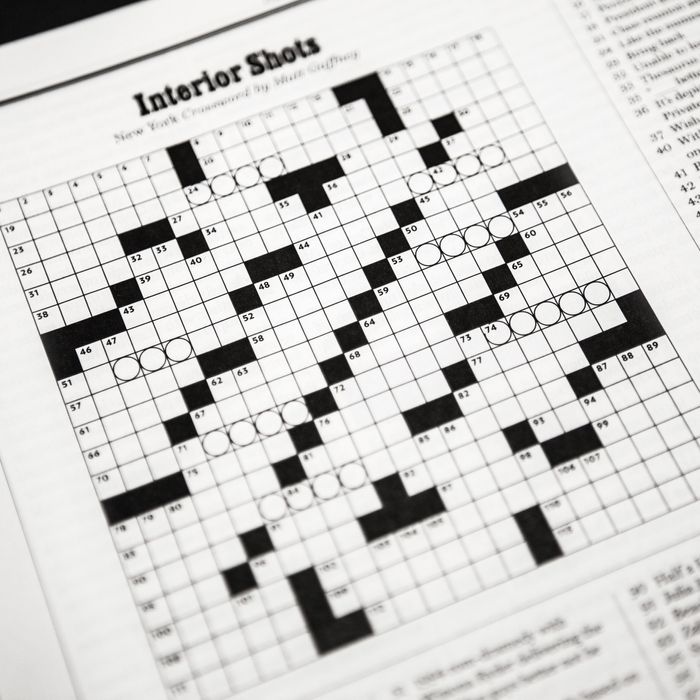 Photo: Konstantin Sergeyev/New York Magazine
As the March 4–17, 2019 issue hits newsstands, New York Magazine's crossword puzzles are making their digital debut. A fixture of the magazine since its very first issue (in which the puzzle was created by none other than Stephen Sondheim), the print crossword will be available on New York's website on desktops and mobile devices alike at nymag.com/crossword. A puzzle will go up every Sunday night, with a new one every two weeks timed to the release of the magazine, and a puzzle from the archives on alternate weeks. The puzzle pages will be exempt from New York's digital subscription product.
New York's crossword puzzle is set apart by writer Matt Gaffney's voice. "Gaffney's puzzle falls right into the great traditions of New York Magazine," says city editor Christopher Bonanos. "It's brainy but also hugely entertaining, it's impeccably constructed while retaining a sense of loose and funny, and it has a distinctive voice unique to our magazine's pages. And now to our digital pages as well."
"This marks a new era in the New York Magazine crossword puzzle's history, and I for one am agog," says Gaffney, who has been creating the crossword puzzles for the past year and a half. "Puzzlers will now be able to tackle these anywhere — downtown Oslo, the shores of Lake Erie, atop Mt. Etna, or along the banks of the Elbe."
In further good news for cruciverbalists, a spiral-bound book collecting 50 of Cathy Allis's New York crosswords will be published by Simon & Schuster in June 2019.