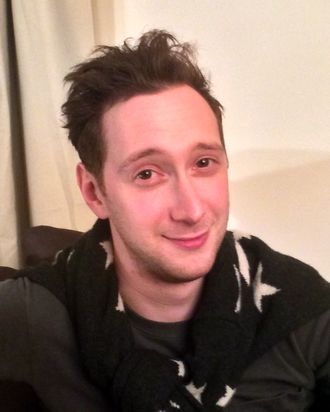 Matthew Schneier.
Photo: Courtesy of Matthew Schneier
New York Magazine editor-in-chief David Haskell and the Cut president and editor-in-chief Stella Bugbee announced today that Matthew Schneier is joining New York as features writer. Writing for both the print magazine and the Cut, Schneier will cover fashion, as well as culture, politics, and urban life more broadly. He begins his new role June 10 and joins from the New York Times, where he was a reporter and staff writer.
"Matthew's got the reporting skills of a first-rate newspaper journalist, along with a keen, witty, curious voice that's made for magazines. Ours in particular — he's a lifelong New Yorker who sees the world in New York stories," said David Haskell.
"I've had my eye on Matthew for years, since his days writing for Style.com. He has a great sense of humor and a deep knowledge of the way the industry works," said Stella Bugbee.
Schneier has been a reporter and staff writer at the New York Times since 2014, covering fashion for the paper's Styles desk, writing feature articles, profiles, reviews, and more. Prior to that he worked at Style.com as deputy editor and earlier at GQ.com. His writing has also appeared in The Wall Street Journal, Harper's Bazaar, Slate, and Paper, among other outlets. He is a graduate of Yale and lives in Brooklyn.