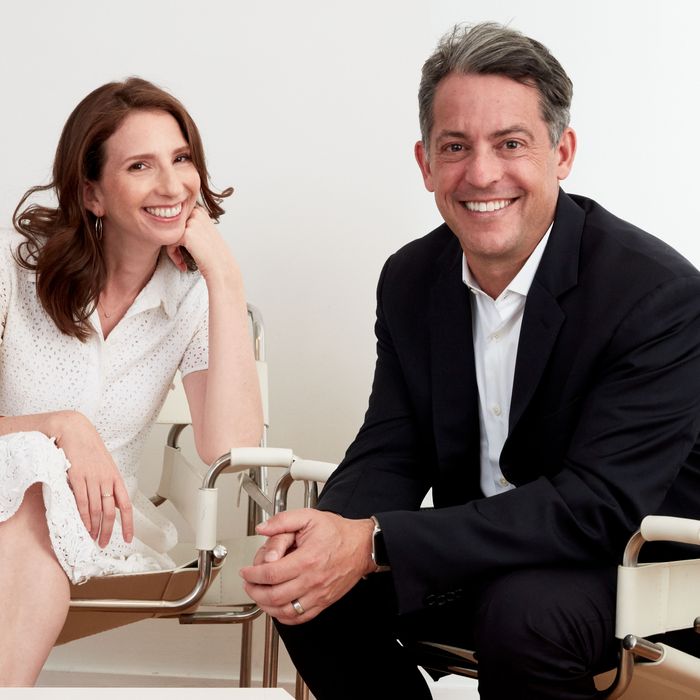 Photo: Photograph: Piotr Sikora / Vox Media
Today we couldn't be happier to announce that Vox Media and New York Media are merging to create the leading independent modern media company. Our combined business will be called Vox Media and will serve hundreds of millions of audience members wherever they prefer to enjoy our work. Our portfolio will feature the most relevant and respected properties across the biggest consumer categories, including: Curbed, The Cut, Eater, Grub Street, Intelligencer, New York Magazine, Polygon, Recode, SB Nation, The Strategist, The Verge, Vox, and Vulture.
We have long admired (and often envied) each other's businesses, which revealed themselves to be uniquely complementary as we quickly moved from exploratory conversations, through diligence, to an agreement. Sharing values, we found our capabilities — each excelling in different areas, with little overlap — naturally and seamlessly fitting together. New York Media is an exemplar of groundbreaking journalism, with a smart, trenchant voice, that has turned a 51-year-old print magazine into an inventive multiplatform company that punches well above its weight. Vox Media's authority, spirit of innovation, and foundation in technology and communities, together with its visionary approach to expansion, diversification, and growth, have set it apart from other media companies that have risen in the past decade.
Combined, our editorial work will be unrivaled in its breadth and quality, whether watched, read, or heard — on websites, TV, and streaming services; in podcasts, at live-event stages, and on social platforms; or in digital and print magazines. Anywhere that modern audiences gather, we'll be there to ignite the conversations that matter through journalism, service, entertainment, and community.
Our beloved editorial properties will remain distinct and as ambitious as ever, while our multiple business lines and their customers and partners will benefit enormously. For marketers, the merger will create a new category of media company with advertising capabilities and offerings that are deeper, broader, and smarter than anything else out there. We'll offer an unbeatable set of products in video, audio, events, print, lead gen, and display ranging from the best content studio in media to a suite of ad products that leverage data and insights in ways that value audiences rather than violate them. The existing Vox Media properties will immediately benefit from New York Media's prowess in commerce and subscription businesses, just as Vox Media will bring its proven record in TV and podcast development and monetization to the New York Media properties.
We aren't building all this only for ourselves. The new Vox Media will accelerate publisher services to content companies that share our commitment to high-quality media. To monetize across platforms, publishers can leverage our premium advertising marketplace, Concert. To grow their audiences and drive revenue, they can leverage our publishing platform, Chorus, which will integrate the best of New York Media's Clay platform, including its commerce and subscription capabilities. Talented personalities with big ideas can pursue TV and podcasts by partnering with Vox Media Podcast Network, one of the largest collections of popular podcasts, or Vox Media Studios, the fastest-growing nonfiction-TV studio.
There has never been a more thrilling or challenging time in media. Technology and evolving consumer habits are creating vast new opportunities and spurring industry consolidation. We've observed a spate of mergers and acquisitions in our sector and have often been struck by their lackluster rationales and ambitions. Too many deals are done to buy some time or quickly change a narrative if a company has failed to innovate. By contrast, this combination is solely about leadership, growth, and opportunity. Two companies that are already strong — creatively, financially, and culturally — are coming together to be even stronger, to serve and delight audiences and customers with a fuller, more diverse portfolio of offerings, and to be a place where the most talented professionals can do their best work in an environment that respects them and their values. We're incredibly grateful and excited to have this opportunity to get the future of our industry right.
Onward!
Today's announcement is subject to regulatory approval and other customary closing conditions; the transaction is expected to close later this year.