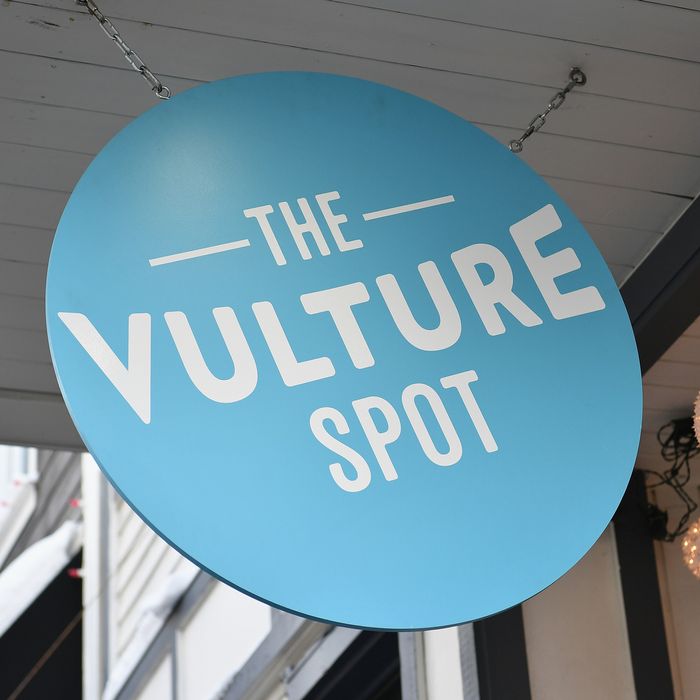 Photo: Photo by Getty Images / Vulture
Vulture will return to Sundance Film Festival with its fourth annual exclusive media studio The Vulture Spot, presented by Fire TV. Running from January 24–27, editors will interview and photograph top talent from the festival's most anticipated films. The video and photo content produced inside the studio will be showcased on Vulture.com and Vulture's Instagram, Facebook, and Twitter accounts over the course of the festival and beyond.
Fire TV will bring a hospitality suite featuring a curated fan art gallery that celebrates the cultural impact of Sundance Film Festival, as well as a public art installation from artist Deerdana. Peet's Coffee is also sponsoring The Vulture Spot, hosting an exclusive barista bar featuring handcrafted winter beverages that will include their signature medium roast Big Bang, limited-time Oat Milk Horchata Latte, and more. Additionally, Fire TV and the Cut will co-host a "How I Get It Done" panel, the Cut's recurring event series about work-life balance, ambition, and success.
"We love celebrating the best of entertainment at Fire TV," said Mary Sagripanti, head of marketing at Amazon Fire TV, "which is why we're so excited to be partnering with Vulture at this year's Sundance event. The Vulture Spot is a place where industry leaders, top talent, editors, and others convene to champion the industry's accomplishments during Sundance. We're honored to be a part of that this year with our hospitality suite and will have the opportunity to ignite conversation about the future of streaming and entertainment with an exciting group of panelists."
THE VULTURE SPOT, PRESENTED BY FIRE TV
The Vulture Spot, Vulture's video-interview and photography space, is open invitation-only from January 24–27. Over 150 actors, directors, producers, and other talent are scheduled to visit the studio, including Alison Brie, Andy Samberg, Bo Burnham, Carey Mulligan, Carrie Brownstein, Daveed Diggs, Gloria Steinem, Jesse Tyler Ferguson, Jude Law, Kerry Washington, Lin-Manuel Miranda, Rachel Brosnahan, Sienna Miller, Stanley Tucci, Steve Buscemi, Tessa Thompson, Tony Hale, Viggo Mortensen, Zazie Beetz, and many more.
THE CUT AND FIRE TV BRING FAN-FAVORITE INTERVIEW SERIES "HOW I GET IT DONE" TO LIFE
Friday, January 24, 2020 (5–7 p.m., limited seating)
Independent films are a product of vision and passion, but also a business endeavor that often comes with long hours and a lot of time on the road, residing in hotels as well as shooting in remote localities. Fire TV will bring the Cut's popular column and event series "How I Get It Done" to O.P. Rockwell for a panel in which some of today's female visionaries will share their perspectives on how to balance work and life, where they find inspiration in the workplace, what fuels their creativity, and more. Marking the Cut's second live event at Sundance, the panel will be moderated by the Cut's senior editor Kerensa Cadenas, and will include CNN Worldwide's EVP of talent and content development Amy Entelis, HBO Max's head of original programming Sarah Aubrey, writer and director Dee Rees, and actor Zazie Beetz.