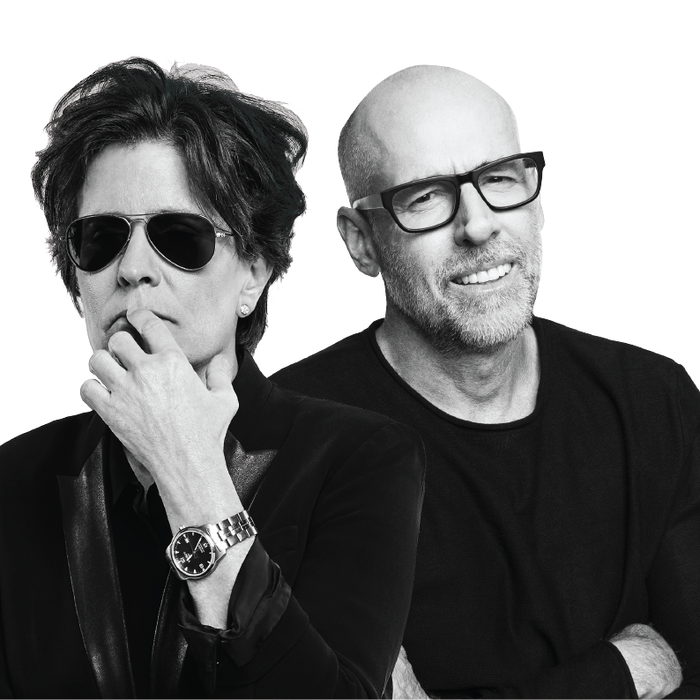 Photo: Photograph by Piotr Sikora
New York Magazine editor-in-chief David Haskell announced today that the award-winning Pivot podcast, co-hosted by technology journalist and entrepreneur Kara Swisher (@karaswisher) and NYU professor Scott Galloway (@profgalloway), will join New York Magazine. Pivot, part of the Vox Media Podcast Network, offers sharp, unfiltered insights into the biggest stories in tech, business, and politics, and was named Thought Leadership Podcast of the Year by Adweek in 2019. Pivot launched as a weekly podcast in 2018, and quickly found an audience looking for original insights, critiques of power and the powerful, and the place to go for business and investment insights and new ways to understand today's business and tech landscape. As part of New York Magazine Pivot will continue to publish Tuesdays and Fridays, and will explore growing further into live and virtual events. Erica Anderson will continue as Pivot's executive producer and Rebecca Sananes as the show's producer. Under Anderson's leadership the show has more than doubled in downloads per new episode and moved from weekly to twice-weekly this past winter following audience demand for "more Pivot."
"Kara is someone who lived permanently on our wish list of writers to engage, and it's thrilling to be able to welcome her into the New York Magazine family. Last October we ran a Q&A with Scott Galloway on the collapse of WeWork, and his unvarnished assessment proved not only an electrifying read but a prescient guide to the near-future. They bring a ridiculous amount of wisdom (and more than a little attitude) to one of the biggest subjects of contemporary American life. We're delighted," said David Haskell, editor-in-chief of New York Magazine.
"Pivot is addictive, irreverent, and insightful — exactly what we aim to be day to day at Intelligencer. There is no smarter podcast about technology and business, and we could not be more excited to welcome Scott and Kara to our growing team of contributors," said Jebediah Reed, editor of Intelligencer, New York's news and politics site.
Galloway is a professor at the NYU Stern School of Business where he teaches brand strategy and digital marketing and was named "One of the World's 50 Best Business School Professors" by Poets & Quants in 2012. He is the founder of Red Envelope, Prophet Brand Strategy, and L2 Inc., acquired by Gartner in 2017. Galloway's books The Four and The Algebra of Happiness debuted on both The New York Times and Apple best-seller lists. Galloway has served on boards of directors including The New York Times Company, Urban Outfitters, and UC Berkeley's Haas School of Business. He received a B.A. from UCLA and an M.B.A. from UC Berkeley.
Swisher will become editor-at-large of New York, where she will contribute magazine features in addition to co-hosting Pivot. She co-founded Recode and, before that, co-produced and co-hosted The Wall Street Journal's "D: All Things Digital" conference series (now called the Code Conference) with Walt Mossberg starting in 2003. It is the country's premier conference on tech and media, with interviewees such as Bill Gates, Sheryl Sandberg, Steve Jobs, Mark Zuckerberg, Elizabeth Warren, Jeff Bezos, Google leadership, Tim Cook, Jack Dorsey and many other leading players. She previously worked for The Wall Street Journal, the Washington Post, and the City Paper of Washington, D.C. She received her undergraduate degree from Georgetown University's School of Foreign Service and her graduate degree at Columbia University's School of Journalism. Swisher splits her time between San Francisco and Washington, D.C., with her three children.
About the Vox Media Podcast Network
From daily news and tech, to culture and sports, the Vox Media Podcast Network (VMPN) is one of the largest, fastest-growing, and most topically diverse collections of premium podcasts. Named by Adweek as "The Hottest Podcast Network of 2019," VMPN has over 200 active shows featuring industry-leading editorial voices and storytellers from Vox Media's networks and beyond. Learn more about the Vox Media Podcast Network here.