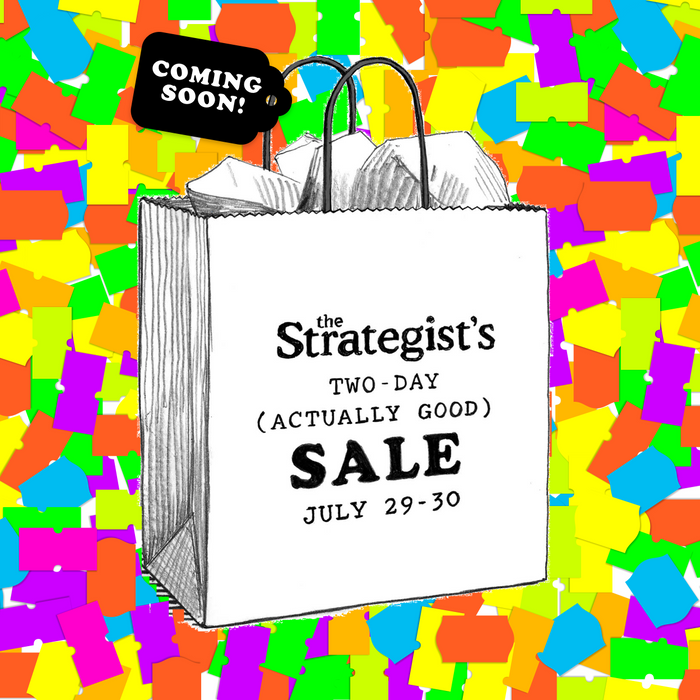 Illustration: Joe McKendry
The Strategist, New York Magazine's site devoted to navigating the online shopping universe, is bringing readers some of their favorite brands and products at discount prices with its first-ever exclusive sales event: the Strategist's Two-Day (Actually Good) Sale. Featuring partnerships with brands such as Glossier, Brooklinen, Great Jones, Casper, Supergoop!, Anker, etc., the more than 30 deals are exclusive to the Strategist from July 29–30, and will roll out over the course of the two-day period. Additional deals will be reserved only for Strategist newsletter subscribers. With discounts of up to 50 percent off, many of the products featured will be available at the best prices they've ever been (or the best prices they've been so far this year), in categories like home, tech, fashion, and beauty.
"Whether it's Cyber Monday, Amazon Prime Day, or even just a regular Friday, we pride ourselves on our ability to sniff out the best deals from the depths of the internet's sales bins. But for the first time ever, we've done some deal-making of our own," the Strategist's editors write in a post introducing the sale.
"One of our goals with this sale is to help mix up where our users shop and help them discover new brands and products — most of our featured deals are from small to midsize companies. In our post-pandemic world, we've found that users are showing that they're open to shopping at retailers and brand sites that they may not have considered before, especially if it means they can get access to what they want in a timely manner," says Camilla Cho, Vox Media's SVP of e-commerce.
Though it's the first deals event for the Strategist, the site has previously experimented with IRL retail, launching a holiday pop-up shop in 2018.