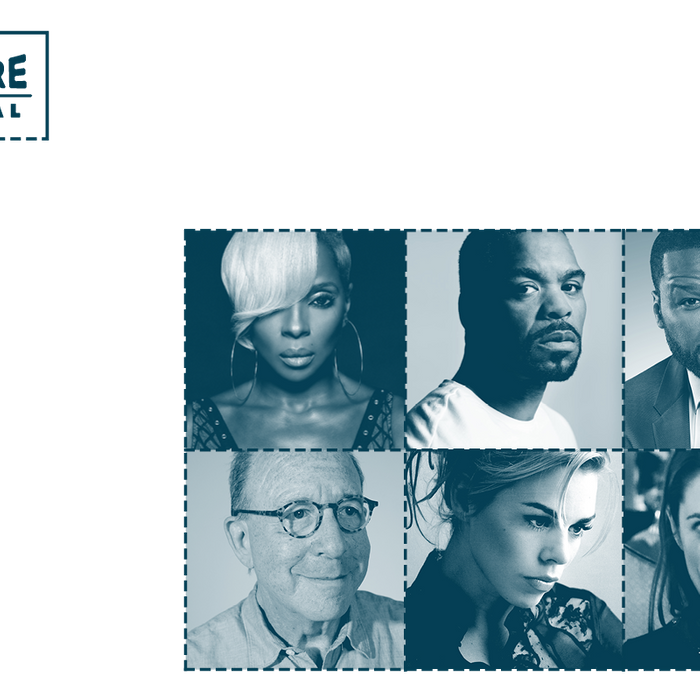 Photo: Mary J. Blige, Method Man, 50 Cent, and more join the lineup for the seventh annual Vulture Festival.
Vulture today announced its final additions to the lineup for its annual pop-culture extravaganza, Vulture Festival, returning for a seventh year with a full week of high-profile events bringing the entertainment site to life. Taking place from October 26 to 30, the festival lets fans around the world experience an incredible array of actors in conversation, screenings, cast reunions, and unique surprises that only Vulture can provide — right in their living rooms.
Joining the first and second wave of event announcements, final additions to the weeklong virtual showcase include:
• A NIGHT IN WITH NEW YORK'S MOST POWERFUL ICONS. Vulture Festival welcomes three of the Empire State's most celebrated residents: Mary J. Blige, Method Man, and 50 Cent — each one an icon of New York City's hip-hop scene, who now find themselves coming together through the medium of television on Starz's Power Book II: Ghost. Join us for an evening of conversation about their legendary careers in music, how they bring that same energy from stage to screen, and learn a thing or two about how New Yorkers get it done.
• HOW TO LOOK AT ART WITH JERRY SALTZ. Maybe you're feeling it: that late-pandemic panic where suddenly you realize you haven't learned a dang thing during quarantine. We've got our own resident art critic, Jerry Saltz, coming to Vulture Festival to, quite literally, put on a clinic. By walking us through some of humanity's greatest works, he's going to teach us about engaging with art in a way that both fulfills us spiritually and makes our friends wonder if we secretly got an art degree online.
• LEARNING TO LOVE I HATE SUZIE, PRESENTED BY HBO MAX. HBO Max is bringing the first episode of its upcoming series I Hate Suzie to Vulture Festival! Get an early look at the beginning of this eight-part series from the creative team behind Secret Diary of a Call Girl. It's a sordid tale of an actress named Suzie Pickles, whose world is sent into free fall when hacked photos of her with a man who is not her husband leak. That's the shot, and here's the chaser: After the screening, we'll get to sit down for a chat with lead actress Billie Piper and writer Lucy Prebble.
• VULTURE'S HALLOWEEN PET PARADE. Can't make it to your local Halloween dog parade this year because of there being, like, a virus and stuff? Well, we've got you covered. Join Vulture staffers Genevieve Koski, Dee Lockett, Devon Sherer, and Jen Chaney for a virtual celebration of their own spooky (and silly) pets! Moderator Kathryn VanArendonk will be overseeing this fur-filled virtual event, which will feature various combinations of humans in costumes showing pets and pets in costumes being mad at humans.
Vulture Festival: In the Nest offers two ticket tiers: $30 for the full week of events, and $50 for the full week of events plus a subscription to New York Magazine. Events will go live at scheduled times each day from October 26 to 30. After each individual event airs, ticket holders can watch the recording on demand through Sunday, November 1. From September 30 to October 30, 20 percent of the price for each festival ticket sold (not including subscription price) will be donated to charities that support youth political empowerment and the fight against racial injustice. Follow @VultureFestival and @Vulture for updates.
The festival is sponsored by CBS All Access, HBO Max, OnePlus, Roku, and Yappa.