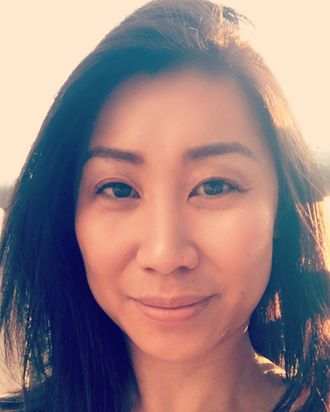 Photo: Courtesy Joyce Tang
New York Magazine editor-in-chief David Haskell announced today that Joyce Tang is joining as editorial director, audience, a new role for the magazine as it builds out its subscription business. She will lead the strategy and execution for growing New York Magazine's loyal audience, overseeing social media and email newsletters as well as coverage around special events and working closely with the consumer-revenue team to acquire, engage, and retain subscribers. She will work across New York's six verticals — Intelligencer, the Cut, Vulture, the Strategist, Curbed, and Grub Street — and begins her new role on April 12.
"As our business model is increasingly oriented around subscriptions and growing our devoted audience, it became clear that we needed to create a senior editorial role that could be fixated on exactly that project, across all our platforms, from social media to newsletters to podcasts to the site and the printed product. Joyce is the perfect person for the job, someone with a strategic editorial mind and an entrepreneurial spirit, and I'm thrilled that she'll be joining us," said Haskell.
Tang was previously the executive managing editor at Gizmodo Media Group, managing the social media, video, and podcast departments and, alongside the editorial director, setting the editorial strategy for the network of sites. Prior to that, she was the managing editor at Splinter and Fusion and, before that, the ideas editor at Time.com. She has also held roles at Newsweek and The Daily Beast and Mother Jones.