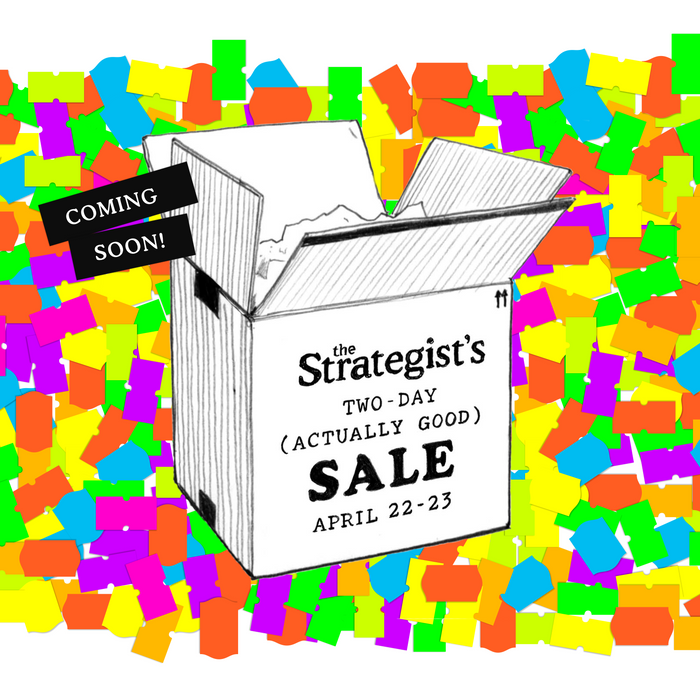 Photo: Illustration: by Joe McKendry
The Strategist's Two-Day (Actually Good) Sale returns today and tomorrow with more 40 exclusive deals for the site's readers and newsletter subscribers. The deals were sourced by the Strategist's Business Development team, with input from the Editorial team, and feature some of the site's favorite products (including a few of the top sellers from last year's Two-Day Sale), from brands including Bala Bangles, Brightland, Brooklinen, Harry Josh, Fenty Beauty, Goodee, Madewell, Magic Spoon, MeUndies, Ole Henriksen, Stone and Strand, and many more. The deals will offer some of the best discounts ever seen on these products, with up to 70 percent off. This is the Strategist's second annual sale, following a successful first event in July 2020.
The team has also tripled the number of deals offered exclusively  to the Strategist's newsletter subscribers.
The deals will roll out over the course of the two days at this link, with drops at 9 a.m., 12 p.m., and 3 p.m. ET.
"Based on the overwhelming response we had to last year's sale from both our readers and the participating brands, we decided to bring it back with even more deals across a broader range of categories, adding fitness, food & beverage, and jewelry. Over the past pandemic year we've found our readers more willing to shop from a variety of retailers and not the same few mainstream retailers. The majority of the brands we're featuring are small or medium-sized businesses, and include several that are Black-owned," says Camilla Cho, Vox Media's SVP of e-commerce. "We're really excited we can offer our readers the best deals on some of our favorite products, no matter the time of year."