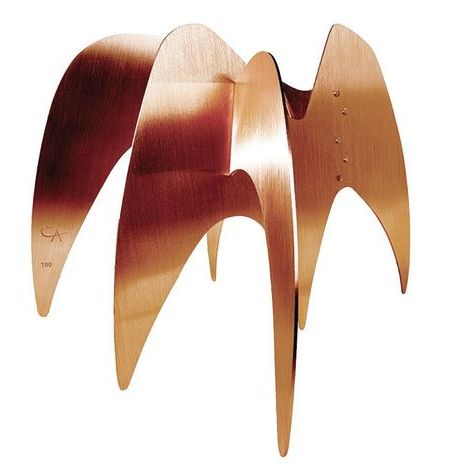 Today, New York Magazine was nominated for four National Magazine Awards, in the categories General Excellence, News, Sports, and Entertainment; Design; Photography; and Leisure Interests. Additionally, Strategist editor Maxine Builder, recently promoted from deputy Strategist editor, was the recipient of the ASME Next award, honoring outstanding achievement by magazine journalists under the age of 30.
New York's Vox Media colleagues at Polygon were also nominated in the Leisure Interests category. The full slate of nominations for Vox Media is listed below.
In preparing the General Excellence submission that the judges recognized, New York chose to highlight the magazine's unique editorial approach to this unprecedentedly difficult year, as it played out on all our platforms. Early in the pandemic, that included Vulture's vast trove of quarantine culture coverage, the Strategist's mask obsession, Intelligencer's "Rich Corona/Poor Corona" package anticipating the societal fault lines soon to erupt, and the integration of an entire new vertical, Curbed, into the organization. Over the summer, our staff rallied to cover the nation's racial reckoning, and then a historic election. All of it informed both print and digital readers, in every format from hardcover books to ephemeral Snapchat posts.
For Photography, the judges looked at three remarkable issues that covered pandemic New York: "The COVID Capital of the World," "Listening to the Very Old," and "Miss U," the last of which had a dazzling cover photo made with a pair of airplanes—as well as a large array of work published in print and online, from Amanda Demme's portraits of Harvey Weinstein's accusers to Ruth Ossai's amazing portrait of Michaela Coel.
For Design, the judges awarded a finalist spot for "Life Apart," an issue from the first weeks of lockdown, when we were just grasping what this year might be like; "Listening to the Very Old"; and the sprawling, beautifully illustrated "Reasons to Love New York" issue, whose 2020 edition was devoted to celebrating hundreds of restaurants, stores, and other businesses now gone.
In Leisure Interests, our finalist submission centered on three highly designed, in-depth examinations of the life of a New York apartment building. Under the rubric "Biography of a Building," they go into fine-grained detail about history, residents, design, controversies, and much more, and manage to convey a vast amount of information with a playful, entertaining tone and a light touch. Written by New York contributor Matthew Sedacca, "Biography of a Building" is overseen and managed by features editor Katy Schneider, and is a recurring department both in the print magazine and on Curbed, New York's newly adopted vertical devoted to city life.
General Excellence, News, Sports, and Entertainment
• New York
Design
• New York
Photography
• New York
Leisure Interests
• New York for three "Biography of a Building" articles by Matthew Sedacca: "Graham Court: The Gilded Age Rental," "One Fifth: The Downtown Co-op of All Downtown Co-ops," and "Villa Charlotte Brontë: A Cliffside Co-op in the Bronx"
• Polygon for "Animal Crossing: New Horizons Guides"