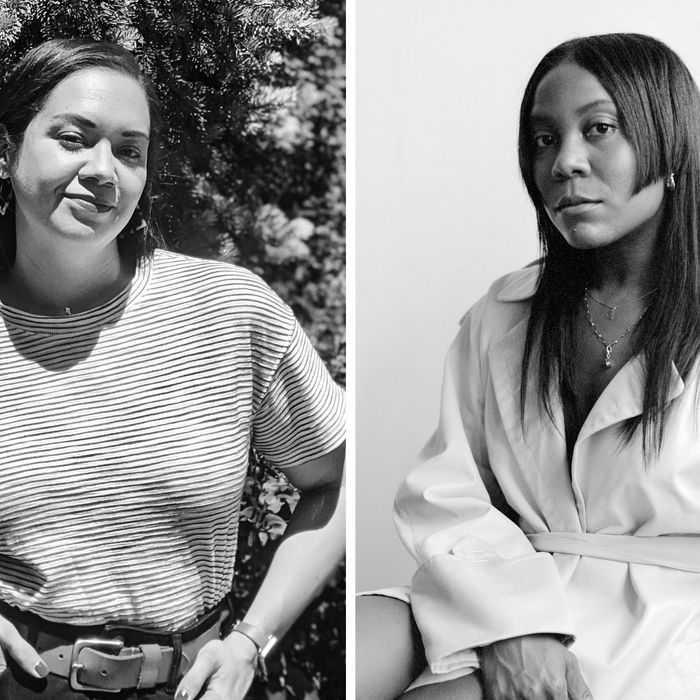 Photo: Courtesy of Jen Ortiz and Jessica Willis
The Cut's editor-in-chief, Lindsay Peoples Wagner, today announced two new hires: Jen Ortiz (@jenortiznyc) as deputy editor and Jessica Willis (@jessswill) as style director. Willis begins her role today, and Ortiz starts on July 19.
"As we set the course for the Cut's next chapter, I'm so excited to have two sharp minds joining our team. Ortiz brings strong editorial instincts from her time at Cosmopolitan and Marie Claire, and I've long admired the stylish eye Willis has brought to her shoots with stars like Solange, Childish Gambino, Naomi Osaka, and more," says Peoples Wagner.
As deputy editor, Ortiz will oversee the Cut's day-to-day editorial operations, working with Peoples Wagner and her team of writers and editors to set the site's direction and execute long-term special projects. Ortiz joins from Cosmopolitan, where she has been deputy editor since 2018, responsible for editing print and digital stories and spearheading special projects across events, commerce, and more. Prior to Cosmopolitan, Ortiz was a senior editor at Marie Claire, where she edited the magazine's culture section and wrote features and essays. In 2019, Ortiz won Folio's Rising Star award recognizing individuals who have made a significant impact in journalism.
Willis is joining the Cut as style director; she'll conceive and style original photo shoots, working closely with Peoples Wagner to bring fashion to life in new ways across the Cut's platforms, from monthly digital covers to the fall fashion issue in print. Willis has counted Apple, Jil Sander, Tiffany & Co., Vogue, WSJ Magazine, and more among her clients (and will continue working with some independent clients in her contract role at the Cut). She has conceptualized and styled looks for a number of culturally relevant videos, campaigns, and runway shows, including Solange's film When I Get Home and the Pyer Moss Collection 3 runway show. Earlier in her career, Willis worked in costume design and in the music industry, both experiences that have informed her perspective as she has moved into styling editorial and commercial campaigns.