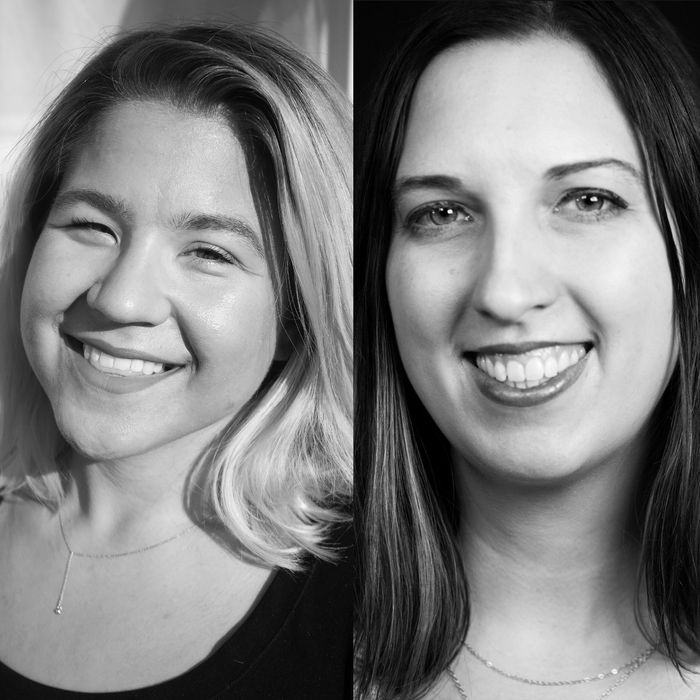 Photo: Julie Kosin, Genevieve Koski, and Nic Juarez
Today, Vulture editor Neil Janowitz announced that Vulture is expanding its TV coverage, with Julie Kosin and Nic Juarez joining as senior TV editor and TV recaps editor respectively, and Genevieve Koski being promoted to senior TV editor. Kosin will oversee Vulture's TV agenda, assigning features pegged to upcoming releases across both the site and New York Magazine's print culture pages. Koski will continue to edit weekly reviews and commentary pieces, and work with Juarez on building out the site's robust TV recaps.
"I'm excited to dive into a new era of TV coverage at Vulture with three strong editors whose expertise in this space will help expand our ambition, experimentation, comprehensiveness,  and, as always, Vulture-brand whimsy and obsessiveness," says Janowitz.
Kosin joins Vulture from Elle.com, where she was most recently senior culture editor. At Elle.com, Kosin oversaw all culture coverage, spanning film, TV, books, music, podcasts, theater, art, and more. Prior to Elle.com, she was audience strategy and entertainment director at Harper's Bazaar, where she edited the site's culture coverage and gathered and analyzed audience insights.
Juarez joins from Weedmaps.com, a cannabis service start-up where he held a role as content strategist. At Weedmaps.com, Juarez managed launches and editorial projects within the marketing department, displaying an eye for inventive packaging and clever framing. Juarez brings a background in audience development to his role at Vulture.
Koski was previously Vulture's deputy TV editor, a position she's held since 2018. In that role, Koski was pivotal in overseeing the site's week-to-week TV coverage, editing features, managing the TV desk's release calendar, and running Vulture's thriving TV Recaps vertical. She joined Vulture from Vox, where she was deputy culture editor.