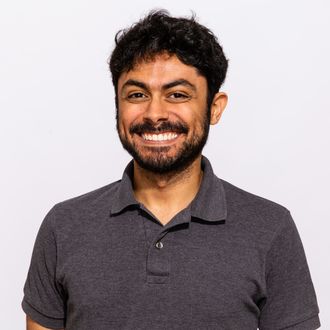 Photo: Streamliner editor Eric Vilas-Boas
Today, Vulture editor Neil Janowitz announced that Streamliner will become a permanent section on the site. Streamliner, which launched this past June as a pop-up, offers readers a roadmap to navigating the streaming universe, how to get the most out of your streaming services, news and deals about the various services, and more. Additionally, Eric Vilas-Boas has joined Vulture as Streamliner editor, a role in which he'll be responsible for establishing and defining Streamliner's identity as a chronicler of this chaotic new era. Vilas-Boas began his role on September 7th.
"Eric's experience co-launching the animation blog The Dot and Line represented the exact sort of entrepreneurial spirit we wanted for Streamliner's steward," says Janowitz. "Combined with his work as entertainment editor at The Observer, which involved covering the streaming space, it's hard to imagine someone better suited for the job."
During his time at The Observer, Vilas-Boas oversaw all film, TV, celebrity, and lifestyle stories. Additionally, Vilas-Boas co-founded and edited his own entertainment blog, The Dot and Line, which was dedicated to covering the animation industry through a serious, journalistic lens. Vilas-Boas has worked with Vulture in the past, having previously co-edited the New York Press Club-award winning "100 Sequences That Shaped Animation." He's also held roles at outlets including Hyperallergic, Thrillist, Esquire, and more.