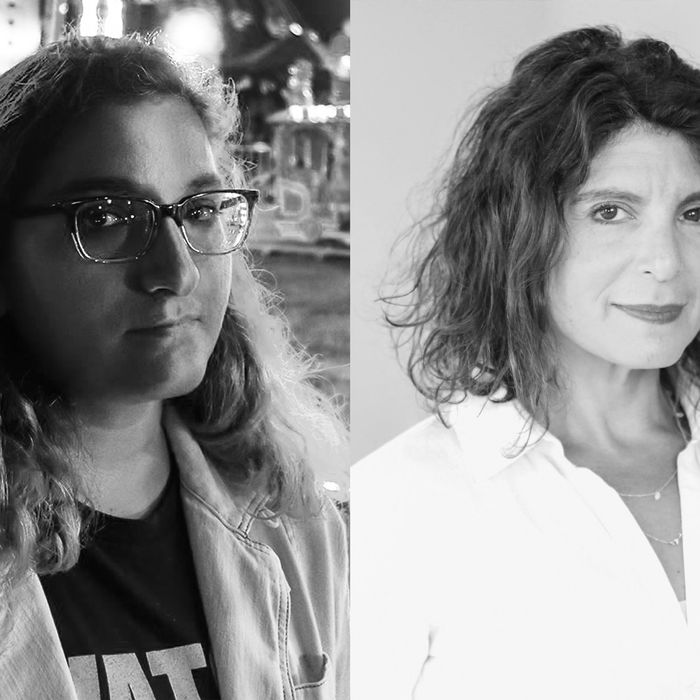 Photo: Courtesy of Roxana Hadadi and Elizabeth Weil
Today, New York editor-in-chief David Haskell and Vulture editor Neil Janowitz announced two new hires, with Elizabeth Weil joining the magazine as features writer, and Roxana Hadadi joining New York and Vulture as TV critic. Weil begins her role on December 13th, and Hadadi on December 6th.
"Every now and then I will read a magazine article that makes me cry, or that I end up bringing up in every dinner conversation for a week, and quite a bit of those over the years have been written by Liz," says Haskell. "She writes deftly across a wide range of topics and each of her stories are well-crafted, expertly drawn, and emotionally large. We can't wait to have her here."
As features writer, Elizabeth Weil will write longform articles that run in print and across the magazine's six digital verticals. She joins New York from ProPublica, where she covered climate change, with a particular focus on California. Prior to ProPublica, Weil was a longtime writer-at-large for the New York Times Magazine, where she wrote on a wide range of topics, including the trial of Max Harris, who faced a jury after the deaths of 36 residents of the artists' warehouse where he lived, and on her quest to improve her already strong marriage, among others. Weil's stories have been anthologized in Best American Sports Writing, Best American Food Writing, and America's Next Generation of Great Women Journalists. She's also won awards for her magazine writing, including a New York Press Club Award in feature reporting, a Lowell Thomas Award in travel writing, and a GLAAD Award for coverage of LGBT issues. She is the author of New York Times bestselling books The Girl Who Smiled Beads and No Cheating, No Dying: I Had a Good Marriage. Then I Tried to Make It Better, and currently teaches climate narrative at the UC Berkeley Journalism School.
"Over the past few years, Roxana has steadily established herself as a must-read critic on a variety of subjects — and Vulture has been fortunate to publish many of the pieces that burnished that reputation," says Janowitz. "The idea of bringing her on staff to write with greater ambition and regularity is more exciting than I can fully articulate. She's fantastic."
As Vulture's TV critic, Hadadi will write criticism and reviews, as well as profiles and reported pieces. She's contributed to Vulture for years, writing recaps and commentary on series including Freaks and Geeks, The Undoing, Gangs of London, Kevin Can F*** Himself, Nine Perfect Strangers, and Mare of Easttown, as well as close reads and essays on TV shows and movies including Squid Game, Ramy, Wonder Woman 1984, and Dune. Prior to joining Vulture, Hadadi was film editor at Pajiba, and a contributing writer to The A.V. Club, RogerEbert.com, Polygon, Crooked Marquee, FOX Digital, The Playlist, and the Los Angeles Times. Her writing has appeared in GQ, Slate, Bright Wall/Dark Room, and The Washington Post, and she's been a guest on podcasts including NPR's Pop Culture Happy Hour and The Slashfilmcast. Hadadi is a member of the Washington DC Area Film Critics Association, the Alliance of Women Film Journalists, and the Online Film Critics Society, and is a Tomatometer-approved Top Critic on Rotten Tomatoes.