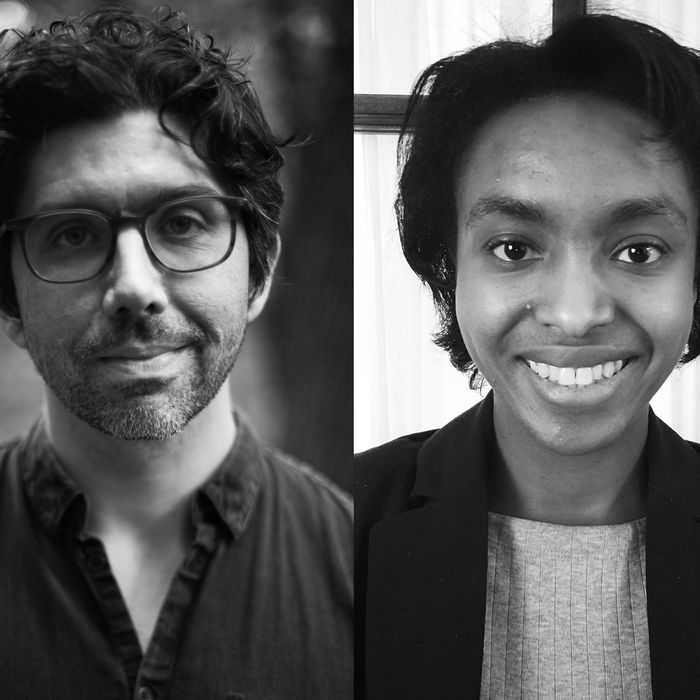 Photo: Courtesy of Kevin Dugan and Nia Prater
Jebediah Reed, editor of New York Magazine's Intelligencer, announced today that Kevin T. Dugan and Nia Prater are joining the news and politics site's staff. Dugan will cover markets and money with an emphasis on Wall Street and cryptocurrency. He starts November 8. Prater, who joined the staff on October 1, is focused on the city and state politics of New York.
Dugan has contributed to Intelligencer and Curbed on finance, policy, and other topics since late 2020 and has written for the New York Times, Rolling Stone, and Fortune, among other outlets. He was previously a reporter for the Information, lead Wall Street reporter for the New York Post, and a reporter for Bloomberg News.
Prater joined Intelligencer as part of the inaugural class of Vox Media fellows. She was previously a fellow at National Journal and is a graduate of Temple University with a master's degree in journalism from Northwestern University's Medill School.
"The world of money is fascinating right now, and Kevin, as a deeply sourced reporter and talented writer, will elevate our day-to-day coverage of it," said Reed. "Nia quickly made herself an essential member of the Intelligencer team, and I'm delighted that she's joined the full-time staff to help us expand and deepen our coverage of state and local politics."