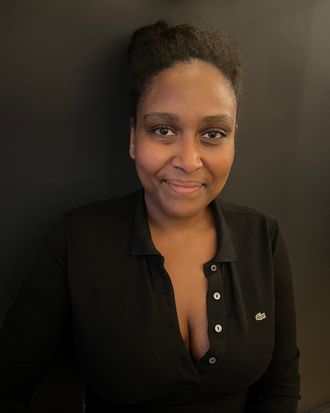 Photo: Courtesy of Tammie Teclemariam
Tammie Teclemariam is joining New York Magazine as its first-ever Diner-at-Large, New York editor-in-chief David Haskell and Grub Street editor Alan Sytsma announced today. In this role, Teclemariam will spend one year eating her way around New York City, writing "The Year I Ate New York," a weekly newsletter and column that tells the story of New York through 50 gastronomical installments.
"We were inundated with applications for this new role and cannot be more pleased with where we landed," says Haskell. "Tammie is hungry, curious, hilarious—a seasoned food writer who isn't the slightest bit jaded, an adventurous spirit driven by a strong sense of purpose, and very much a writer I want to spend a year alongside."
Teclemariam has been writing about food and drinks in a freelance capacity since 2017. She was most recently a contributing writer at Gawker, and wrote for outlets including Saveur, Wine Enthusiast, Eater, Wirecutter, TASTE, Food & Wine, Thrillist, Epicurious, and more. Teclemariam is also a trained wine professional who has held roles at a number of shops and wineries from New York to the south of France. Teclemariam's work in the food and drink space has also been spotlighted in outlets including the New York Times, which featured her alongside other Black wine professionals.
"New York Magazine and Grub Street have long been trusted sources for hungry readers looking to navigate New York City's incredibly rich food scene," says Sytsma. "As a fan Tammie's work, I know she'll be the perfect voice for our audience of restaurant obsessives."
Sign up for The Year I Ate New York here to follow along as Diner-at-Large Tammie Teclemariam devours the city, one week at a time.