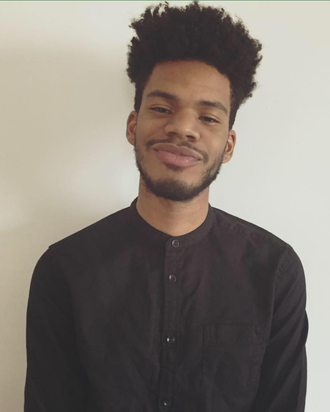 Photo: Courtesy of Tirhakah Love
New York Magazine editor-in-chief David Haskell and newsletters director Kaitlin Jessing-Butz announced Tirhakah Love has joined the magazine as senior newsletter writer. Love will write New York's flagship daily newsletter, which will launch next year and reflect the wide range of coverage areas the magazine touches. Love started his role on November 29th, and is New York's first full-time staff writer focused solely on newsletters.
"In looking for a writer to helm New York's flagship daily newsletter, we wanted someone who was creative and restless, comfortable jumping from topic to topic, while also a classic journalist in all the best ways" says Haskell. "Much like our magazine, Tirhakah is endlessly curious about the world around him, and we're excited to bring his sharp voice to a growing newsletter team."
Love joined New York from the Daily Beast, where he was an entertainment reporter, covering movies, TV, and pop culture at large. Love began his writing career as a culture columnist at MTV News and has written about music, pop culture, politics, and more, for outlets including the New York Times, Rolling Stone, the San Francisco Chronicle, the Los Angeles Times, Entertainment Weekly, and The Ringer, among others.
"Whether he's writing about politics or culture, Tirhakah deftly threads the needle," says Jessing-Butz. "He's funny and surprising, and we're thrilled to be able to work with him as we conceive of New York's first flagship daily newsletter."