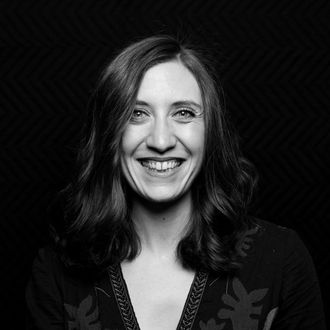 Photo: Courtesy of Catherine Thompson
Today, The Cut editor-in-chief Lindsay Peoples Wagner announced that Catherine Thompson is joining the site as senior editor, overseeing its "Power" vertical. Thompson began her role on January 31st.
"Catherine is a seasoned editor who cut her teeth telling stories about the world around us, and I'm incredibly excited to have her on our power beat," says Peoples Wagner.
Thompson joins The Cut from Insider, where she was senior enterprise editor, leading a team responsible for advancing the big news of the day through in-depth reporting and analysis. She also spearheaded the site's coverage of the court system. Prior to Insider, Thompson held roles at Bustle, where she edited news and features, and Talking Points Memo, where she edited and reported political stories.