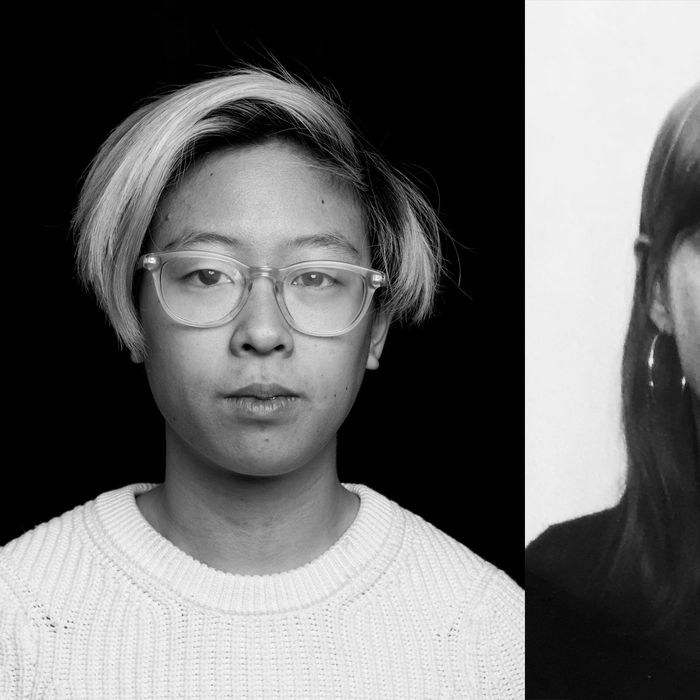 Photo: Courtesy of Clio Chang and Katie McDonough
Today, Curbed editor Sukjong Hong announced two new hires, with Clio Chang joining the site as news writer, and Katie McDonough as senior editor. They both begin their roles on February 7th.
"Throughout her career, Clio has shown that she is extremely savvy when it comes to dissecting power and powerful institutions, and I can't think of a better quality to take on the wild and often shady world of New York City real estate and its built environment," says Hong. "Meanwhile, Katie has run a section at The New Republic that has published so many sharp pieces about housing and cities that I've admired from afar. I'm so excited about the stories Clio and Katie will bring to Curbed."
Chang joins Curbed as news writer, where she'll cover New York City's built environment and the people and forces that shape it. Chang was most recently a freelance writer, writing features, essays, and book reviews for outlets including The New York Times Magazine, The California Sunday Magazine, Jezebel, The Nation, Columbia Journalism Review, ELLE, and more. She has previously held roles at VICE, Splinter, The New Republic, and The Century Foundation.
McDonough joins Curbed as senior editor, where she'll work across print and digital, editing daily news stories and features about architecture, design, New York City real estate, and urbanism. McDonough joins Curbed from The New Republic, where she was deputy editor, developing and spearheading the publication's coverage of inequality, running a mix of reporting, essays, and analysis on politics and power. Prior to The New Republic, McDonough was senior editor at Jezebel, where she oversaw the site's political coverage, editing everything from deeply reported features to daily news.