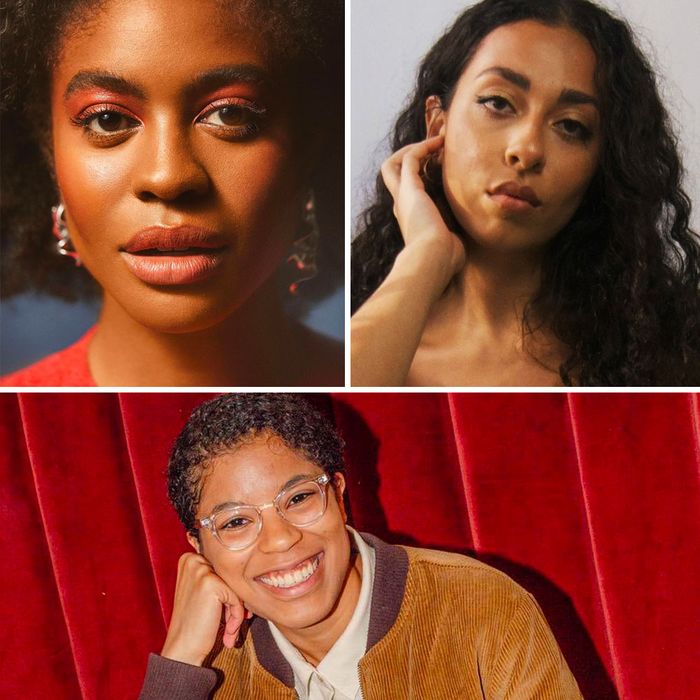 Photo: Courtesy of: Maridelis Morales Rosado, Allie Holloway and Sofia Dieck
The Cut editor-in-chief Lindsay Peoples today announced new hires across the publication, with Maya Allen joining as beauty director-at-large, Brooke Marine as deputy culture editor, and Danya Issawi as fashion writer.
In her new contract role as beauty director-at-large, Maya Allen will help expand the site's beauty coverage, working closely with both beauty writers and the fashion team on a range of projects, amplifying representation through storytelling. She was previously the beauty director at InStyle, and an editor at Marie Claire, Byrdie, and Cosmopolitan. Allen currently works with clients across the beauty industry and will continue some of this work in addition to her role at The Cut.
As deputy culture editor, Brooke Marine will oversee The Cut's culture section, which includes coverage of books, television, movies, music, and celebrity. She was previously the culture editor of W Magazine, where she worked across digital and print, covering award-winning filmmakers and showrunners, Hollywood's next generation of performers, art world power players, and launched the annual TV portfolio.
As a fashion writer at The Cut, Danya Issawi will report on the industry, including fashion show coverage, designer interviews, and fashion media coverage. She was previously a news assistant at The New York Times, where she most recently worked on the style desk. Before that, she was on a Pulitzer Prize-winning team as a reporter covering the spread of Covid-19 in detention facilities across the country.
"I'm incredibly excited about this next chapter for The Cut and our endeavors to continue to create and lead cultural moments by expanding inclusive storytelling verticals," says Peoples. "Maya, Brooke, and Danya are amazing women of color who are passionate, innovative thinkers, and I'm thrilled to have them as part of the team."