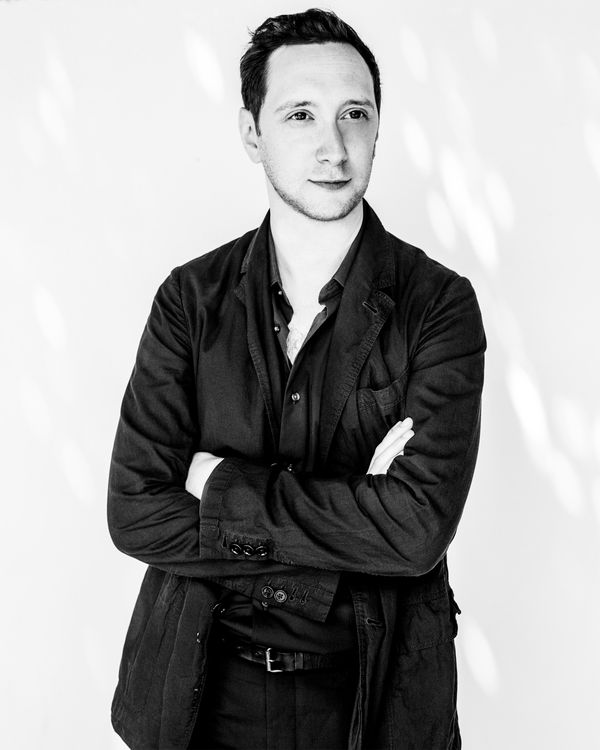 New York editor-in-chief David Haskell today announced that Matthew Schneier will become the magazine's next principal restaurant critic. After four years as a features writer at New York and the Cut, Schneier will move to covering New York restaurant culture, writing regular reviews of the city's most prominent new restaurants for the biweekly magazine as well as offering guides and recommendations and answering readers' dining questions for Grub Street.
Schneier will be New York's third principal restaurant critic in its 55-year history. The first, Gael Greene, was at the magazine for more than four decades, broadening the scope and dialing up the style of American food writing. In 2000, Adam Platt stepped into the job; after 22 years that included a cover story finally dropping the "dated charade" of anonymity, he shifted into writing features for the magazine. (Greene and Platt were, for brief periods, paired with co-critics Corby Kummer and Hal Rubenstein.)
"Matthew joins a very small club — one that also includes Milton Glaser, who co-created our 'Underground Gourmet' column in addition to inventing the magazine's visual identity — and is ideally equipped to lead this magazine's food criticism going forward," said Haskell. "He is both discerning and exuberant, witty and dead serious, and committed to the kind of cultural criticism New York does best. He also knows a ton about food, wine, and the theater of the city's restaurant scene; trust me, you'll soon trust him."
"I'm ecstatic to follow in these giant footsteps," Schneier said. "Dining unites New York, and restaurants are an essential part of our culture. Everyone is expected to have an opinion about them. As my family and friends can tell you, I haven't shut up about mine in about 15 years."
At the magazine, Schneier's work has focused on style, culture, and the city, ranging from the hunt for Ghislaine Maxwell to the silent chic of Mary-Kate and Ashley Olsen's fashion label, The Row. Since joining New York, he has regularly written about the world of food and dining, including the fate of appetite in the age of Ozempic, the long reign and extra-Manhattan ambitions of restaurateur-provocateur Keith McNally, the pandemic boom in sourdough baking, and the cozy comforts of Ina Garten. His most recent piece was an exploration of Centurion New York, American Express's midtown restaurant for black-card members.
Prior to joining New York in 2019, Schneier was a reporter for the New York Times, where he covered fashion and was an integral part of the team that investigated sexual-harassment allegations against photographers Bruce Weber and Mario Testino in the wake of the Me Too movement. His writing has also appeared in The Wall Street Journal, The Gentlewoman, Slate, T, and the New York Times Book Review.
Schneier will join a dedicated team of writers at New York Magazine and Grub Street, working under food editor Alan Sytsma to cover New York's culinary scene and alongside "Underground Gourmet" columnist Tammie Teclemariam, senior writer Chris Crowley, and "The Year I Ate New York" diner-at-large E. Alex Jung.