Introducing Reread: Real Estate Mania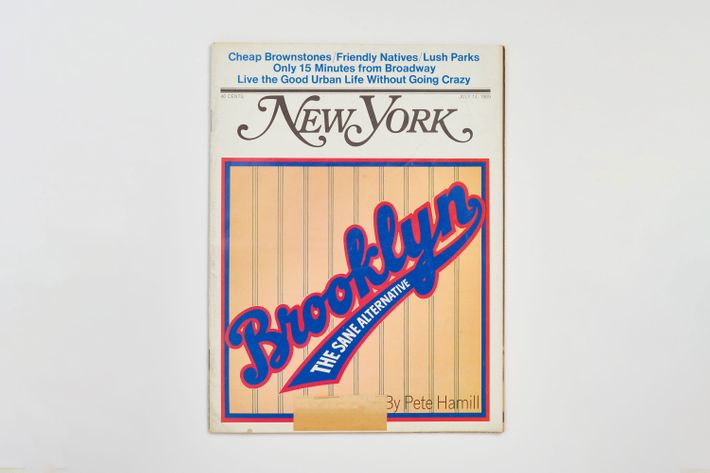 In 1969, the writer Pete Hamill made a modest proposal on the cover of this magazine: Manhattanites seeking "a decent urban life without going broke" should consider moving to Brooklyn, particularly the then-up-and-coming Park Slope, where Hamill himself had grown up. A year later, as artists (and, increasingly, other New Yorkers) fought for live-work lofts in sleepy, postindustrial Soho, New York was there to chronicle that too. And then again 14 years later, when the real-estate speculators went all in on the Lower East Side. And eight years after that, we were there when Williamsburg suddenly became Soho part two.
For New Yorkers, real estate has always been a subject of almost compulsive fascination, stress, envy, and admiration. For New York Magazine, it's been an endless source of good stories. In Reread: Real Estate Mania, the next miniseries installment of our from-the-archives newsletter, we'll be sharing ten unforgettable real-estate stories, ranging from reported features about changing neighborhoods to "it'll keep you up at night" tales about some truly terrible living situations.
Each week, you'll receive one classic feature, introduced by city editor Christopher Bonanos. He'll dive into the story behind each story and tell us what it has to say about our current moment of real-estate insanity.
We look forward to reading with you.
— The Editors
P.S.: For more classic New York stories, sign up for Reread: New York Hustlers, a miniseries collecting our wildest tales of scammers, grifters, and strivers.