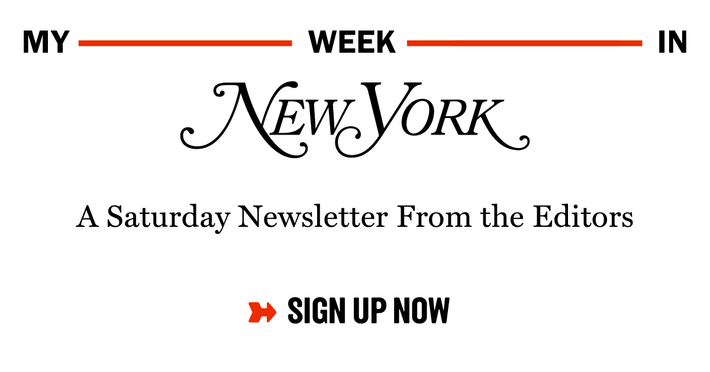 Have you ever wondered what New York's editors do when they're not making a magazine? What they're reading, watching, listening to, thinking about, and dropping in their online shopping carts? If so, we have a newsletter we think you'll love.
Each Saturday in My Week in New York, different writer or editor from our staff will guide you through the past seven days, surfacing their favorite stories published across the magazine and all of its digital expressions — the Cut, Vulture, Intelligencer, the Strategist, Curbed, and Grub Street — as well as sharing the things they've loved from outside the New York universe lately, whether it's other works of journalism, books, movies, podcasts, recipes, products, or a truly perfect blog post.
We hope it'll help you make the most of your weekend, connecting you with stories you otherwise might have missed and providing tips about how to enjoy your downtime. And we also hope it will help you get to know more of the people who make New York such a vibrant, conversation-starting publication.
Sign up below, and we'll see you on Saturday.