1678
The Hudson Valley is a leading source of wheat exports to the West Indies.
1780s
Hessian-fly infestation depletes Hudson Valley wheat crop.
1820
Soft pretzels are a popular street food.
1837
The "Bread Riot" breaks out over elevated prices.
1840s
German immigrants popularize rye bread.
1876
The term "breadline" is coined when Louis Fleischmann, owner of Vienna Model Bakery, begins handing out free loaves to the hungry
1884
Fleischmann's delivers bread throughout Manhattan and Brooklyn via 38 wagons.
1907
The International Beigel Bakers Union is founded; only admits sons of members with "bagels in their blood."
1911
A New York Observer article on preventing infant mortality recommends feeding 1-year-olds stale bread.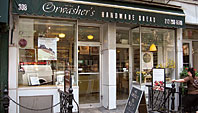 1916
Orwasher's opens in Yorkville.
1920
Coney Island Bialys and Bagels is founded by Morris Rosenzweig, a Jewish immigrant from Bialystok, Poland.
1925
Streit's Matzos opens on Rivington Street.
1930
Wonder bread takes sliced bread national.
1936
Kossar's Bialys opens on the Lower East Side.
1937
National average price of a loaf of bread: 9 cents.
1943
The War Food Administra­tion bans bakeries from selling presliced bread; recalls edict two months later after public outcry.
1948
The New York Times refers to survey finding 43 percent of respondents believe bread to have little nutritional value.
1963
Dan Thompson's bagel-making machine is adopted by Lender's in Connecticut; New York bagels grow soft and sugary.
1970s
New Yorkers thrill to flower-pot bread.
1980
David Gussin of Queens claims to have invented the "everything" bagel in a Howard Beach bakery.
New Yorkers traveling to Paris discover Poilâne bakery, smuggle back five-pound loaves of pain au levain.
1985
Eli's sourdough ficelles everywhere, from Fairway to your local Korean deli.
1987
Upstate's Bread Alone and Rock Hill Bakehouse spark trend for European hearth-style loaves.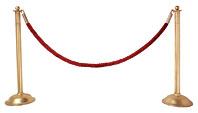 1989
Ecce Panis opens on the Upper East Side, ropes off bread displays like museum exhibits.
1992
Amy's Bread opens in Hell's Kitchen; semolina-fennel-raisin loaves hit the city.
1994
Backed by Orso's Joe Allen, Jim Lahey opens Sullivan St Bakery, starts craze for ciabatta, pane Pugliese, and ­pizza bianca.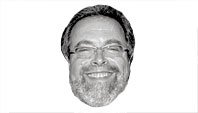 1995
Restaurateur Drew Nieporent opens TriBakery in part to fill his restaurants' bread baskets.





1997
Keith McNally opens Balthazar Bakery with baker Paula Oland, whose signature pain de seigle loaves echo Poilâne's.
Belgian-based Le Pain Quotidien expands to NYC, continuing the Poilânization of the bread scene.
1998
'ino panini shop foments appetite for all things bready and Italian.
2003
Atkins-dieting New Yorkers shun carbs, gorge on meat; even the city's best restaurant bread baskets go untouched.
2006
French bread expert Steven L. Kaplan declares just two New York bakery baguettes worthy of his Michelin-style wheat-sheaves designation.
Jim Lahey's No-Knead method in the Times causes home-bread-­baking sensation.
2007
Pearl Oyster Bar's Rebecca Charles sues former employee for intellectual-property theft of her Caesar-salad recipe, made with English-muffin croutons.
2009
Cayuga Pure Organics sells flours milled from grains grown upstate at Greenmarket, heralds local-flour renaissance.
Following Ssäm Bar's lead, Sullivan St Bakery's Lahey charges $3 for bread at his pizzeria, Co.; thrifty diners revolt.
Montreal-style bagels debut at Brooklyn's Mile End deli, inciting undue pride in the hometown version.
2011
New Yorkers mourn the closing of H&H Bagels on the Upper West Side.
The Wonder bread plant in Jamaica, Queens, closes.