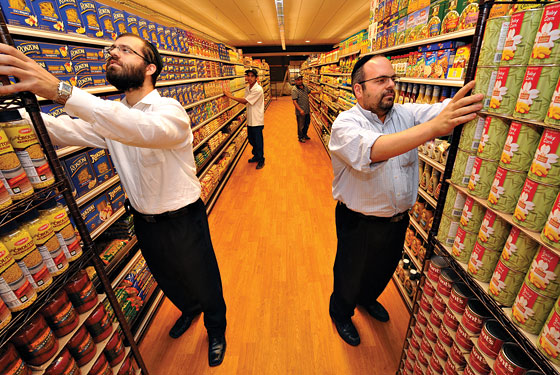 Pomegranate
1507 Coney Island Ave., at Ave. L, Midwood; 718-951-7112
Pomegranate, the 20,000-square-foot megamart opening in Midwood on August 19, is no ordinary big-box behemoth. Whether there's any truth to its corporate slogan, "Everything better," is a matter of debate, but there's no doubt that everything's kosher, a boon for the surrounding Orthodox community. Three kitchens (dairy, meat, and pareve) produce fresh mozzarella, stuffed cabbage, and house-brined corned beef; challahs and sourdoughs are baked on-site; and prime rib steaks are dry-aged for 21 days. As you might expect, Pomegranate devotes a bit more shelf space to things like yahrzeit candles and frozen falafel than your neighborhood grocery, and has something rivals like Whole Foods and Zabar's can only dream about: parking.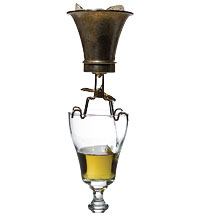 White Star
21 Essex St., nr. Hester St.; 212-995-5464
How is Sasha Petraske's new White Star different from his trendsetting Milk & Honey, the singularly genteel bar that ignited New York's current cocktail craze? For one thing, the rehabbed KingSize space is what co-owner Petraske calls a sipping spirits bar, with a selection of scotches, tequilas, beer, and wine, and a particular emphasis on amari and the newly popular (and legal) absinthe. For another, it marks Petraske's personal return to bartending, after prolonged sojourns in the wilds of cocktail consulting. Fans will recognize signature touches, like the cozy leather booths, but White Star, named for a type of Moroccan light fixture, is something of a departure for Petraske: no table service, no shakers, no juice (you'll still be able to procure a gin-and-tonic or scotch-and-soda, not to mention the Hemingway-inspired Champagne-and-absinthe cocktail called Death in the Afternoon). Instead, he hopes to revive two Continental rituals: the aperitif and traditional absinthe service, occasionally using a set of the single-serve see-saw absinthe fountains called auto verseurs.