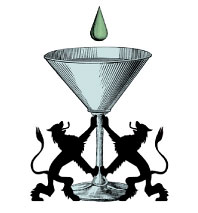 CRUMBLE
Tailor
This butter-heavy rum concoction is the perfect antidote for a bitter January evening.
CORPSE REVIVER NO. 2
PDT
A New Orleans–inspired elixir containing Cointreau, Lillet, lemon juice, and absinthe. After two sips, you won't be able to feel your feet.
OAXACA OLD-FASHIONED
Death & Co.
Aged amber tequila, mescal, agave nectar, bitters, and a flaming orange twist— the gold standard in a golden age of tequila drinks.
GINGER PEG
Freemans
The mix of homemade ginger ale with brandy and orange bitters makes it impossible to drink just one.
COMING UP ROSES
Rayuela
At long last, a Champagne cocktail worthy of the name.