The Best Bet
Forget the kitchen. The bathroom is the new frontier for design obsessives. Master baths are now the size of small studio apartments and far more lavishly customized, with floors that warm, motion-sensitive sinks, and projection TVs next to the toilet. But for all the new gizmos, the best bathrooms still cater to basic sybaritic needs: big showers that deliver the most drench, satiny floor tiles, and, of course, imperial bathtubs—like this 1,800-pound marble version, designed for Jonee Sopher by Alexia Kondylis of Kondylis Design and made by Pleiones Group. You can have one, too—just make sure the bathroom floor can take it (tub to order, $20,000; 212-725-6898).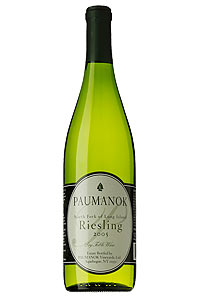 Riesling for Right Now
Paumanok Vineyard just bottled and shipped its delicious 2005 dry Riesling. It's true to the grape, with a floral aroma but a lively acidity. Café Gray is already serving it ($19.95 at McAdam Buy-Rite, 398 Third Ave., nr. 28th St.; 212-679-1224).
A Sophisticated Mobile
Wee Gallery's mobile features six flash-card-style animal prints that will entertain a child without offending a parent's design sensibilities ($11 for mobile and $15 for cards at Romp, 145 Fifth Ave., nr. St. John's Pl., Park Slope, Brooklyn; 718-230-4373).
A Dress That's Just Feminine Enough
Marie Marie's "Translation" bridges the style gap between a shirt dress and a girlie dress perfectly. Made of cotton batiste, it has a feminine neckline and a belt that can be worn either high- or low-waisted. In sizes extra-small to large ($419 at Girlshop, 819 Washington St., at Little W. 12th St.; 212-255-4985).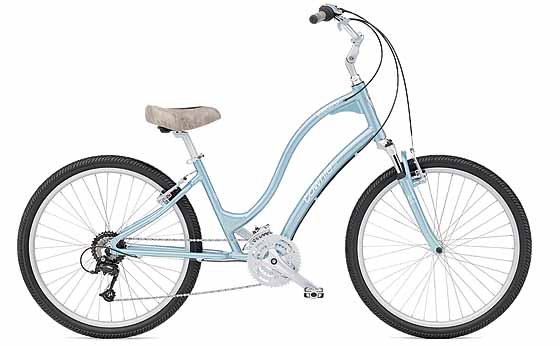 A Safe, Smooth Yet Stylish Bike
Electra's Townie is perfect for kids—or adults; there are different sizes—who want their feet firmly planted when at a stop. It's designed with a low center of gravity and pedals set slightly forward; the result is a very comfortable ride ($250 to $390 at A Bicycle Shop, 345 W. 14th St., nr. Ninth Ave.; 212-691-6149).
Shelving for That Long Hallway Entrance
At 14 inches deep and 34 inches high (but a generous 84 inches long), Desiron's Bradford low shelves are just right for New York apartments ($1,600, in ten woods, at 151 Wooster St., nr. Houston St.; 212-353-2600).