The Best Bet
The highly anticipated bundle of joy has arrived, and you've never been more exhausted. For those calming walks around the block, get Brooks Pond's Metro Carrier Cover, a cozy Thinsulate and suede wrap ($150 at Barneys New York, 660 Madison Ave., at 61st St.; 212-826-8900). It fits over a Baby Björn, has an integrated hood and collar to keep the baby warm from head to toe, and provides pockets to keep track of keys and money.
Make Someone Else Cook
The chefs of Dish's Dishes will shop for groceries, plan menus, and create meals for you to eat all week ($250 plus cost of ingredients; 917-439-1447).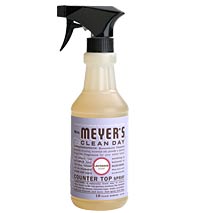 Call Housekeeping
The Green Cleaning service uses only ecologically friendly products and leaves you samples ($150 for first-time one-bedroom cleaning and up; 917-529-0517).
Get a Home Massage
Michael Craig will unknot you in your living room ($200 an hour; 646-262-1740).
Sleep in Them or Shop in Them
Lululemon's fleece hoodie and stretch pants ($74 and $84, 145 Chambers St., at W. Broadway; 212-732-0511).
Make Footwear Easy
Blundstones are all-weather and easy to pull on ($140 at David Z, 556 Broadway, nr. Prince St.; 212-431-5450).
Hide Those Sleep-Deprived Eyes
Chelsea by Oliver Peoples ($285; 755 Madison Ave., nr. 65th St.; 212-585-3433).
What Shower?
De-grease with a dry shampoo like Bumble & bumble's hair powder ($34; 415 W. 13th St., nr. Ninth Ave.; 212-521-6500).
Read Short, Short Stories
Blind Willow, Sleeping Woman, by Haruki Murakami ($24.95 at 192 Books, 192 Tenth Ave., nr. 22nd St.; 212-255-4022).
Brew a Pot for Mom and Dad
Porto Rico Importing Co.'s Cafe Blend ($6.99 a pound) has more caffeine than most; the decaf French Roast ($7.99 a pound) tastes like it is fully caffeinated (201 Bleecker St., nr. Sixth Ave.; 212-477-5421).
Workout With the Baby
Power Pilates' Post-Pregnancy DVD ($20; 49 W. 23rd St., nr. Fifth Ave.; 212-627-5852).
Mask the Car Alarms
Original Sleep Sound Generator ($49.95 at Hammacher Schlemmer, 147 E. 57th St., nr. Lexington Ave.; 212-421-9000).
If You're…

…Chapped
Kiehl's Baby Lip Balm doubles as a nipple moisturizer ($7.50; 109 Third Ave., at 13th St.; 212-677-3171).
…Germy
This anti-bacterial moisturizing lotion comes in sixteen scents ($2.50 at Bath & Body Works, 1240 Third Ave., nr. 72nd St.; 212-772-2589).