Narcissus bulbs, better known as paper whites, are a lovely thing to have blooming in the living room to offset dark and rainy winter afternoons. Another boon this year: Their light, sweet fragrance will counter any unpleasant odors that might suddenly waft into town. Though they appear fragile, paper whites are easy to grow (making them a great kids' project); a shallow dish, some gravel, a steady water supply, and you'll have flowers in two to three weeks. The blooms last about ten days—even longer outdoors or in cool rooms ($50 per plant or $1.25 per bulb at Gramercy Park Flower Shop, 260 Third Ave., nr. 21st St.; 212-475-4989).
A Pint-size Greenhouse
These terrariums' hand-blown glass domes trap humidity, helping seedlings flourish ($88 to $178 at the New York Botanical Garden's Shop in the Garden, 200th St. nr. Kazimiroff Blvd., the Bronx; 718-817-8073).
Watering Without Weight Lifting
Oxo's Pour and Store watering can is lightweight, easy to handle when full, and has a removable spout for storage purposes ($14.99 at Gracious Home, 1992 Broadway, at 67th St.; 212-231-7800).
Plants for Dark Apartments
Snake plants (Sansevieria trifasciata), Kentia, Rhapis palms, and Dracaena Lisa thrive in low light. Chelsea Garden Center's experts will help choose yours and deliver and plant them properly ($16.95 to $175; 499 Tenth Ave., at 38th St.; 212-929-2477).
When Terra Cotta Won't Do
This fiberglass planter can be used indoors or out ($550 at Design Within Reach, 124 Hudson St., nr. Beach St.; 212-219-2217).
If You Can't Water
Soil Moist's time-release granules retain moisture, preventing dehydration for several days ($4.50 at Indoor Outdoor Gardener, 8223 Fifth Ave., nr. 82nd St., Bay Ridge, Brooklyn; 718-836-2402).
Steroids for Soil
Super Thrive plant food has over 50 vitamins and hormones to give even hearty plants extra vigor ($4.99 at Dimitri's Garden Center, 1992 Second Ave., nr. 103rd St.; 212-831-2810).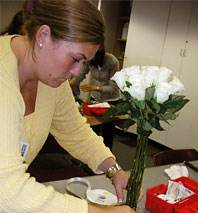 How to…
Keep Plants Alive
Enroll in the Brooklyn Botanic Garden's class on "How Not to Kill Your Houseplant" ($28; 900 Washington Ave., at Crown St.; 718-623-7220).
Zap Aphids, Mites, Whiteflies
Use Safer's Insect Killing Soap ($12.99 at Dimitri's Garden Center, 1992 Second Ave., nr. 103rd St.; 212-831-2810).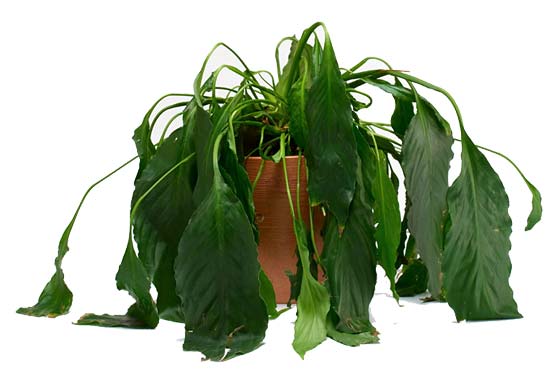 Outsource the Watering
Houseplant specialist Will Creed makes house calls (from $50 per hour; 917-887-8601 or horticulturalhelp.com).
Boost Soil Naturally
Feed your plant with compost sold for $1 per pound every Saturday at the Union Square Greenmarket (Lower East Side Ecology Center, 15th St. nr. Union Sq. W.; 212-477-4022).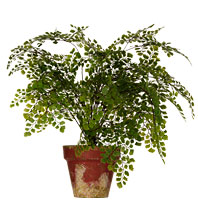 Embrace Idiotproof Greenery
Take home a good-looking faux fern ($39 at Pany Silk Flowers, 146 W. 28th St., nr. Sixth Ave.; 212-645-9526).