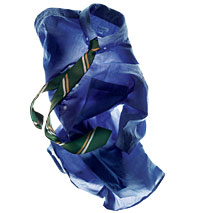 Blame it on Ugly Betty, or the dark humor of fashion designers—nerdiness is being warmly embraced again. For men, the stylish dress shirt is now a wrinkled oxford with a button-down collar, accessorized with a skinny tie (preferably in a rep strip that recalls boarding-school attire). To get the brainy-trendy look this spring, start with a short-sleeved shirt from Steven Alan and add this swath of silk from Band of Outsiders, which makes its neckwear by hand in New York, either from vintage fabric or material from an English mill known for producing regimental ties (Band of Outsiders tie, $125 at Barneys New York, 660 Madison Ave., nr. 61st St.; 212-826-8900, and Camp shirt, $148 at Steven Alan, 103 Franklin St., at Church St.; 212-343-0692).
Obligatory Clunky Eyeglasses
Looking brainy begins with thick black frames (Ari frames, $260 at Oliver Peoples, 366 W. Broadway, nr. Broome St.; 212-925-5400).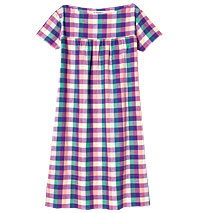 Schoolmarm Meets Sixties
This smock dress could have come from the closet of your elementary-school teacher ($164 at Built by Wendy, 46 North 6th St., nr. Kent Ave.; Williamsburg, Brooklyn; 718-384-2882).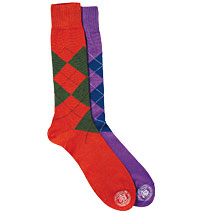 Say It With Argyle
Those interlocking diamonds add much-needed graphic interest to drab attire. ($18.50 at J. Press, 7 E. 44th St., nr. Madison Ave.; 212-687-7642).
Love Your Books
It's time to retire the Strand Book Store tote in favor of A.P.C.'s stylish iteration ($227 at 131 Mercer St., nr. Prince St.; 212-966-9685).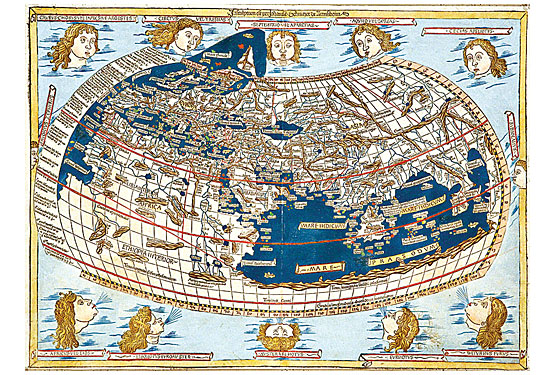 A Hanging History Lesson
A professorial antique map can be yours for a few hundred bucks. But one that's 500 years old will cost you. (Ptolemaic map from 1482, $175,000 at the Old Print Shop, 150 Lexington Ave., nr. 30th St.; 212-683-3950).
The Ironic Hairpin
Keep bangs in place with a self-consciously cute "tortoiseshell" barrette ($12 at Zitomer, 969 Madison Ave., nr. 76th St.; 212-737-5560).
Before You Do the Crossword Puzzle
Listening to Mozart's piano sonatas is said to temporarily increase IQ ($2 to $12 at Academy Records & CDs, 12 W. 18th St., nr. Fifth Ave.; 212-242-3000).
Accessorizing With Lit
Literary journals have always performed double duty as brainy reading material and stylish cred-boosters. Now, even the Jack Spade fashion label has a quarterly. Better know what yours says about you.

The Paris Review
You wear blazers with only a dash of irony and lament the deplorable state of modern cocktail parties. You consider T.C. Boyle a hip young writer ($12 at St. Mark's Bookshop, 31 Third Ave., nr. E. 9th St.; 212-260-7853).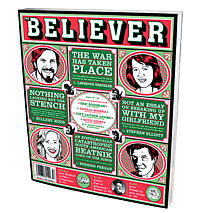 The Believer and McSweeney's
You balance your hipster wit with do-gooder earnestness. You thought Colbert kicked ass at the White House Correspondents' Association dinner ($8 at St. Mark's Bookshop).
n+1
You think McSweeney's writers are lightweights. You take pride in perfecting your intellectualized rants—cell phones and exercise as talismans of cultural decline, etc. ($11.95 at St. Mark's Bookshop).
Granta
You studied abroad in Britain, and you still won't shut up about it. Graham Greene is your idol, and you use words like reportage ($14.95 at St. Mark's Bookshop).