That sticky, unbearable humidity. We've already had a brush with it, which means now is the moment to make your cooling plans. First, invest in a blue-chip apartment air conditioner that does more than blow cold. Friedrich consistently places among the highest in the business. This 7,800-Btu big-room model (CP08N10, $259 at Gringer & Sons, 29 First Ave., nr. 2nd St.; 212-475-0600) has an easy-to-use, twelve-hour programmable clock (when you're getting off the subway, it's cooling your living room) and a remote, so you can make precise temperature adjustments without getting out of bed. Friedrichs cost more initially, but you'll likely save in the long run: Replacement parts are readily available, and energy-saving features, along with a low electric bill, will keep you feeling green for years to come.
Dramatic and Effective
Adopt a time-honored strategy for heat dispersal (folding fan, $1.50 at Pearl River, 477 Broadway, nr. Grand St.; 212-431-4770).
Moveable Air
All the charm of the original, with a quiet 21st- century motor, plus fluid oscillation and tilt (Allaire desk fan, $149 at Restoration Hardware, 935 Broadway, nr. 22nd St.; 212-260-9479).
The Old-Fashioned Way
Try an easy-to-install, affordable ceiling fan (Hunter 42-inch ceiling fan, $64.97 at the Home Depot, 40 W. 23rd St., nr. Sixth Ave.; 212-929-9571).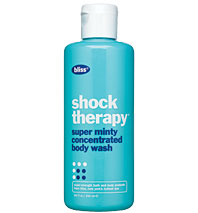 Like a Cold Shower
This peppermint body wash leaves your skin icy (Bliss Shock Therapy, $24 at Bliss 49, 541 Lexington Ave., at 49th St., fourth fl.; 212-219-8970).
Evaporation Effect
Who says you can't put cool in a bottle? (Evian mist, $12 at Zitomer, 969 Madison Ave., nr. 76th St.; 212-737-5560).
Cool From the Inside Out
Sherman Kelly's 1935-design ice-cream scoop makes picture-perfect sundaes (Zeroll scoop, $20 at MoMA Design Store, 81 Spring St., nr. Crosby St.; 646-613-1367).
Better Than Seersucker
Keep cool in a suit with a cotton bandanna on standby for crown mopping ($46 at 45rpm, 17 E. 71st St., nr. Madison Ave.; 212-737-5545).
In Case of Overheating
If the A/C is cranked and your apartment is still stifling, dress down! Marc by Marc Jacobs bikini ($158 at Saks Fifth Avenue, 611 Fifth Ave., nr. 50th St.; 212-940-4000).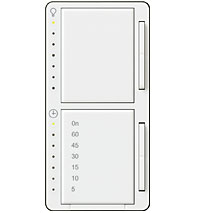 Take Full Control
The Lutron Maestro switch is a marvel: You can set a timer on the ceiling fan while dimming the light separately ($56 at Lighting by Gregory, 158 Bowery, nr. Broome St.; 212-226-1276).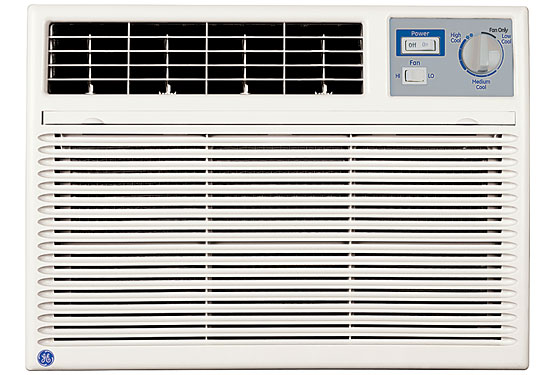 No-Sweat A/C Tips
Installation
New York City requires securely installed window air conditioners. Translation: You should be able to open the window and not have the air conditioner plunge. If your super won't, Mega Air Conditioning will (from $149; 212-475-2759).
That Irritating "Ping-Ping"
When it rains, the Frost King foam stuck to your air conditioner will ensure silence (air-conditioner drip cushion, $21.95 at Garber Hardware, 710 Greenwich St., nr. Charles St.; 212-929-3030).
Extra Filters
Plan on replacing them every three months (from $22 at P.C. Richard & Son, 53 W. 23rd St., nr. Sixth Ave.; 212-924-0200).
Maintenance
Luxury models require an annual cleaning, oil, and filter change. On models that cost less than $400, just clean the filters monthly (home appointment, from $150 at Airmax Air Conditioning, Inc., 73 Spring St., nr. Lafayette St.; 212-343-0336).
Emergency Service
Call the pros at Five Borough Air Conditioning any time, day or night (from $125; 164 Manhattan Ave., nr. 107th St.; 212-334-1970).
Storage
Have your bulky units whisked away for the winter, high-pressure cleaned, and reinstalled in the spring (from $320 at AA Cool, 261 Grand Concourse, nr. E. 140th St., the Bronx; 718-402-1440; $338 at Elgot Kitchen and Bath, 937 Lexington Ave., nr. 68th St.; 718-617-2222).
Budget Cooling
G.E.'s no-frills 5,150-Btu unit (pictured top) cools rooms under 175 square feet (model AGR05LJ, $119.97 at P.C. Richard & Son, 53 W. 23rd St., nr. Sixth Ave.; 212-924-0200).
Cooling Nature's Way
• For optimal ventilation, open up both the bottom and top sashes of your windows.
• Draw shades.
• Position oscillating fans across the room from open windows.
• Set the air conditioner above 70 degrees for a goose-bump- free breeze.