Another golf-ball monogrammer? He hasn't taken the last one out of the box yet, or cracked the spine on that business titan's autobiography you got him for Christmas. Instead, replace his tattered swim trunks with a fresh pair. Not only does that tell him you're wishing him a long, relaxing summer at the pool/beach/lake, but it implies you might go there with him, which would be the best gift of all. For more Father's Day gifts with thought behind them, click ahead.
1. Loomstate trunks, $129 at Steven Alan, 103 Franklin St., nr. Church St.; 212-343-0692.

2. Hurley board shorts, $44 at Macy's, 151 W. 34th St., at Broadway; 212-695-4400.

3. Seersucker trunks, $129 at APC, 131 Mercer St., nr. Prince St.; 212-966-9685.

4. Madras trunks, $54.50 at J.Crew, 30 Rockefeller Plaza, nr. 50th St.; 212-765-4227.

5. Tribal-Print board shorts, $19.50 at Old Navy, 610 Sixth Ave., nr. 18th St.; 212-645-0663.

6. New Wave swim trunks, $158 at Marc by Marc Jacobs, 403 Bleecker St., nr. 11th St.; 212-924-0026.
Replace His Tattered Weekend Tees
Soft, colorful, cotton, and half a dozen will run you only $30 or so ($4.90 at Uniqlo, 546 Broadway, nr. Spring St.; 917-237-8800).
Swiss Looks, Domestic Price Tag
This Timex has the good design of European watches at a fraction of those prices (T-Series T2M4686K, $109.95 at Kohl's, 2239 Forest Ave., nr. South Ave., Staten Island; 718-447-7101).
A Boat That Doesn't Break the Bank
The 42-inch Long Island Express speed-ferry model will have to do ($319 at Orvis, 522 Fifth Ave., at 44th St.; 212-827-0698).
The Monday-Through-Sunday Bag
It works as a backpack if Dad needs his hands free (S2W8 Painter bag, $155 at Odin New York, 328 E. 11th St., nr. Second Ave.; 212-475-0666).
The Meat-Lover's Lather
Even in the shower he'll be thinking about his next prime rib (Woody's Meat & Potatoes Bar, $12 at Eden Salon & Spa, 1233 Amsterdam Ave., nr. 121st St.; 212-864-3720).
A New Home for His Hard-Earned Cash
Mulberry's classic, built-to-last leather wallets will last until you've stopped borrowing his money ($250 at Mulberry, 387 Bleecker St., nr. Perry St.; 212-835-4700, ext. 101).
Enthusiast Gifts
Don't Encourage Him
If Dad's yearning for his half-pipe glory days, this is a blitz of colorful action-sports photography (Stoked: The Evolution of Action Sports, $125 at Rizzoli Bookstore, 31 W. 57th St., nr. Fifth Ave.; 212-759-2424).
For Speed Demons
Clip-in goggles make these polarized glasses good for motorcyclists; with the goggles out, they're just cool (Panoptx Velocity CV, $125 to $250 at Harley-Davidson, 686 Lexington Ave., nr. 56th St.; 212-355-3003).
Protect Those Hands
This new suede mitt is layered with canvas and fleece for flame resistance ($19 at Williams-Sonoma, 10 Columbus Circle, nr. 58th St.; 212-823-9750).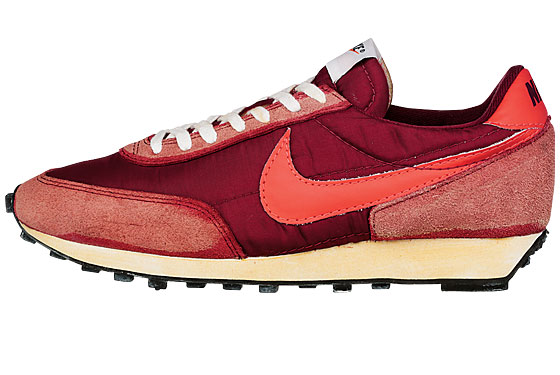 Like the Ones He Had in College
Purposely faded Nikes (conceived by designer Junya Watanabe) will take him down memory lane ($120 at Urban Outfitters, 526 Sixth Ave., at 14th St.; 646-638-1646).