Sometimes all it takes to kick-start a fitness regimen is watching nearly 40,000 people run from borough to borough for 26.2 miles. Other times it may take the promise of a workout-enhancing, yet attractive, gadget. Timex's iControl has all the sports-watch standards—timers, alarms, a lightweight Spider-Man–esque band that says to the world, "I am an ironman" (even if that's all talk now). It also has a tiny wireless receiver that plugs into your iPod. So when you're huffing and desperate to change from the new Radiohead to the new Springsteen for a boost, you can switch tracks and crank up the volume by pressing the buttons at your wrist instead of having to use that pesky scroll ($124.95 at Sears, 5200 Kings Plaza, nr. Kings Hwy., Brooklyn; 718-677-2800).
First, Get the Feet Right
"Running sneakers are a technical piece of equipment," says JackRabbit Sports store owner and triathlete Lee Silverman. "You can't just shop by color." He puts you on a treadmill to determine what shoe you need (lightweight, neutral, stability, and motion control for severe overpronators) ($90 for this Brooks Axiom II sneaker, analysis free, 151 Seventh Ave., nr. Garfield Pl., Park Slope; 718-636-9000).
It Fits Any Sneaker
Marware's movable Sportsuit Sensor+ "talks" to your Nano and tracks your workout ($10 at Tekserve, 119 W. 23rd St., nr. Sixth Ave.; 212-929-3645).
The Unshakable Ponytail
A thin rubber strip keeps these Goody StayPut elastics secure ($5.29 at Duane Reade, 51 W. 51st St., nr. Sixth Ave.; 212-582-8525).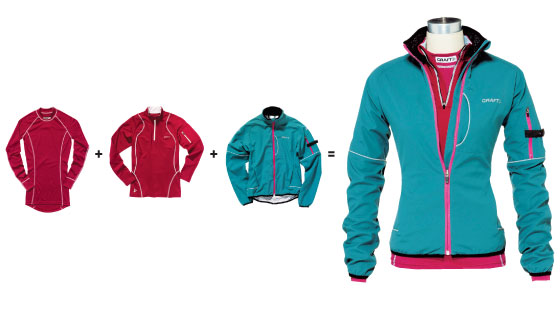 Cool Even If You Stop Running
Outdoor runners need three layers—for moisture wicking, insulating, and element repelling—to stay warm and dry (Pro Zero base, $49.95, Action Brushed Zip Mock, $55.99, Action Vented Jacket, $71.99, by Craft, to order at Paragon Sports, 867 Broadway, nr. 19th St.; 212-255-8036).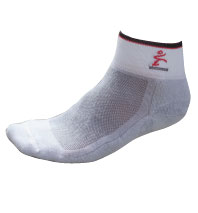 More Than Just a Sock
Wearing garden-variety cotton socks is the worst—they absorb water and become abrasive. Balega Sports's seamless-toe socks have a cushiony sole and keep moisture away ($10 at Urban Athletics, 1291 Madison Ave., at 92nd St.; 212-828-1906).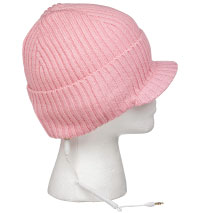 Cold Weather Is No Excuse
Nike's Sport Culture Headphones hat comes with earbuds embedded in Therma-Fit fleece ($60 at Niketown, 6 E. 57th St., nr. Fifth Ave.; 212-891-6453).
For Afterward
Mila Yagoudaief's meticulous runners' pedicures at OC61 are 90 minutes of soaking, exfoliating, and deep massage ($80, 33 E. 61st St., nr. Madison Ave.; 212-935-6261).
Which Water Works?
Leslie Cooperstein, competitive marathon runner and board- certified clinical nutritionist at the N.V. Perricone M.D. Flagship (791 Madison Ave., nr. 67th St.; 212-734-2537), weighs the claims of designer sports drinks.
Gatorade, Original Lemon-Lime
$1.29 at Gristedes, 25 University Pl., nr. 8th St.; 212-353-1330
It's the most comprehensive. It's got the electrolytes you lose the most, vitamins, and carbohydrates. When it comes to performance, it's still the big boy in town.
Function Drinks, Alternative Energy
$1.69 at Westside Market, 77 Seventh Ave., at 15th St.; 212-807-7771
The claim is that certain ingredients are time-released, providing six to eight hours of energy, but there's no indication this formula can do that. And the vitamins are minimal. There is a small amount of sodium, which is good, but quite a bit of caffeine, which contributes to dehydration. Also, it tastes like rusty water.
Vitamin Water, Charge
$1.99 at Khim's Millenium Market, 280 Bedford Ave., nr. 1st St., Williamsburg; 718-387-0063
It's enjoyable to drink, which is key. It has a good amount of vitamin B and certain electrolytes (calcium, magnesium, potassium) but, curiously, not sodium, one of the electrolytes people lose most when they sweat.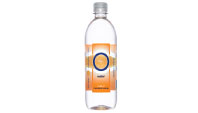 O Water, Mandarin Orange
$1.79 at Balducci's, 81 W. 14th St., at Eighth Ave.; 212-741-3700
It's a good way to get water into your body, but having no vitamins or carbohydrates whatsoever is a huge downside if you're drinking it for performance.