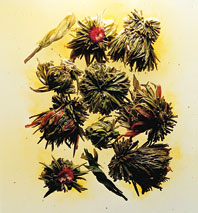 No matter how hard you try to dodge the bug that's going around the office cubicle by cubicle, it eventually catches up with you. And once you've got it, you've got it for seven days (the length of the average cold). Tea—hot, steaming, maybe with a bit of honey, fresh ginger, and lemon—can soothe your throat, clear your head, and keep you hydrated (very important). To make the process a little more aesthetically inviting, drop a handcrafted Bloom Flower tea bundle from T Salon ($6 for three; 459 W. 15th St., nr. Tenth Ave., inside Chelsea Market; 212-243-0432) into hot water. As it steeps, the tea ball opens into a beautiful flower: chrysanthemum, jasmine, litchi, or orange bloom. For more ways to fight off a cold or just feel better, click ahead.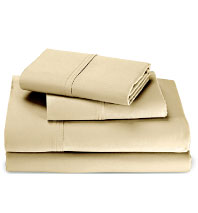 Good on All Counts
Sheets made from bamboo are ecofriendly and soft as silk, and have natural anti-bacterial properties (Studio sheet set, $39.99 at JCPenney, 92-59 59th Ave., nr. 94th St., Elmhurst; 718-592-1800).
Always Carry Your Own
MiniTissues become full-size washcloths with a few drops of water ($1 for a pack of eight at Sur La Table, 75 Spring St, nr. Crosby St.; 212-966-3375).
Really, Really Clean Water
The Lotus Sanitizing System turns tap water into super-water, rinsing away up to 99.9 percent of bacteria and pesticides ($149.95 at Hammacher Schlemmer, 147 E. 57th St., nr. Lexington Ave.; 212-421-9000).
The Hotter the Better
Dishwashers can kill microorganisms with 160-degree water; Asko's D3232XL goes up to 170 degrees ($1,149 at Manhattan Center for Kitchen and Bath, 29 E. 19th St., nr. Broadway; 212-995-0500).
Wipe the Dog's Feet
Earthbath's Grooming Wipes are a gentle way to clean street-grimed paws ($10 at Pup Culture, 529 Broome St., at Sullivan St.; 212-925-2090).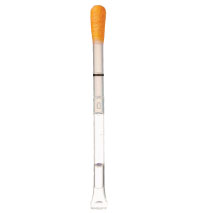 A Little Gross, But Effective
Swabbing with Nozin Nasal Sanitizer wards off airborne germs ($10 at Flight 001, 96 Greenwich Ave., nr. 12th St.; 212-691-1001).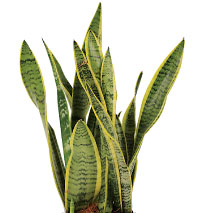 Pot One Now
Houseplants, like the low-maintenance snake, spider, and ficus, clean air of toxins ($15 for six-inch potted plant at Starbright Floral Designs, 150 W. 28th St., nr. Sixth Ave.; 212-229-2623).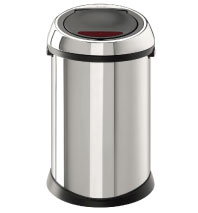 No Need to Touch Garbage
The Brabantia Sensorbin trash can opens with a wave of your hand ($390 at the Conran Shop, 407 E. 59th St., at First Ave.; 212-755-9079).
Simple Hygiene
A good, soapy hand wash is the cardinal rule of germ-fighting ($8 for four- ounce travel soap at Saipua, 392 Van Brunt St., nr. Dikeman St., Red Hook; 718-624-2929).
SEE ALSO:
The Basic Rules of Cold Avoidance