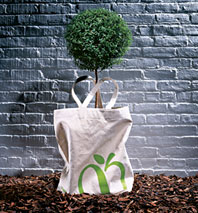 End the paper-or- plastic debate and simultaneously mitigate some of the holiday season's inevitable gluttony by giving a gift that does some quantifiable good for your hometown. With each sale of Hable Construction's untreated-cotton canvas shopping bags, designed exclusively for Barneys New York (Barneys Co-Op, 236 W. 18th St., nr. Eighth Ave.; 212-593-7800), $10 of the $75 price tag goes to the City of New York to plant trees in public parks. The bag's oversize shape and over-the-shoulder straps make it handy for lugging home the ingredients for a seasonal feast and for hauling your gear to the gym to work it off. For more on gifts that contribute to local needs, click ahead.
Drink, Drink, and Be Merry
Pour your favorite vintage into the Badash crystal decanter, one of the items available through God's Love We Deliver's renowned holiday catalogue ($40; 800-889-6515; godslovewedeliver.org).
Get Your Gravity, X-Ray Vision Here
The superhero-themed gag products like this gallon tin of gravity benefit 826NYC, Dave Eggers's tutoring program and writing lab ($9 at Brooklyn Superhero Supply Co., 372 Fifth Ave., nr. 6th St., Park Slope; 718-499-9884).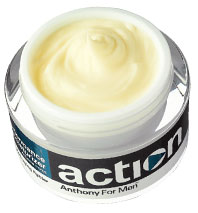 Feel Good About Face Cream
Action Anthony for Men, a new skin-care line from Anthony Logistics, is giving a portion of sales to Memorial Sloan- Kettering Cancer Center for prostate-cancer research ($40 at Barneys New York, 660 Madison Ave., nr. 61st St.; 212-826-8900).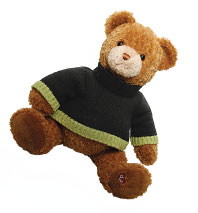 Single and Looking for Love
Sales of this Gund bear go to the Children's Museum of Manhattan and the Children's Museum of the Arts ($16 at Bloomingdale's, 1000 Third Ave., nr. 59th St.; 212-705-2000).
Fire-breathing Fun
One hundred percent of profits from all-wooden- toy store Enchanted go to the Rudolf Steiner School scholarship fund (dragon, $28; 1179 Lexington Ave., nr. 80th St.; 212-288-3383).
Score a Collectible
Everything at the Housing Works Used Book Café, including first editions like those seen here, is 30 percent off until December 9 (from $25; 126 Crosby Street, nr. Houston St.; 212-334-3324).
Support Homegrown Talent
Brooklyn's Paul Ayala, 18, a student in Marc Ecko's design-education program, Sweat Equity Enterprises (SEE), created this watch. A percentage of the sales goes to Ayala's college-scholarship fund and to SEE ($200 at Macy's Herald Square, 151 W. 34th St., nr. Broadway; 212-695-4400).
SEE ALSO:
• How to Give to the Right Charities