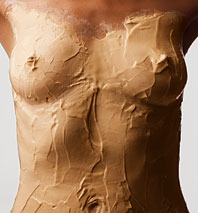 Until fairly recently, it was maligned as a fattening, pimple-provoking sin food. But now chocolate (the darker the better) is nutrition's favorite, because it boosts endorphins, elevates mood, and supplies heart-healthy shots of antioxidant flavonoids—making it a particular necessity when work stress, for example, starts to get the better of you. Chocolate also smells almost as good as it tastes, as evidenced by Laura Mercier's Chocolate Truffle Soufflé Body Crème ($55 at Bergdorf Goodman, 754 Fifth Ave., at 57th St.; 212-753-7300). Not only does the crème smell (and feel) delicious, but it delivers its own vitamin payload (A and E, which fight back against sun and free-radical damage).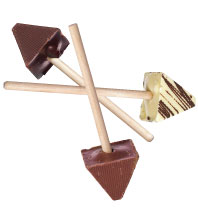 Cheaper Than a Venti Latte
Melt a Knipschildt chocolate stick into your morning cup of deli coffee; they come in chai, mocha, and butterscotch-and-whiskey flavors ($4 at the Chocolate Room, 86 Fifth Ave., nr. Warren St., Park Slope; 718-783-2900).
Better Than Vitamins
Chocolate-covered cacao nibs from Sweetriot are packed with antioxidants. Dump the whole tin in your mouth; it's only 140 calories ($5 at Garden of Eden, 162 W. 23rd St., nr. Seventh Ave.; 212-675-6300).
Deeper, Richer, Better
Deva Brown's Chocolate Lust conditioner brings out the best in brunette hair ($15 at Ricky's, 466 Sixth Ave., nr. 11th St.; 212-924-3401).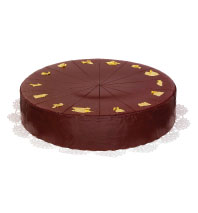 Velvet on the Tongue
Café Sabarsky's gold-flecked tribute to Gustav Klimt is unapologetically decadent—exactly what you want from a chocolate cake (Klimttorte, $8 a slice or $50 for a ten-inch cake; 1048 Fifth Ave., at 85th St.; 212-288-0665).
Dessert and a Party Game in One!
Dipping pound cake and strawberries into warm chocolate fondue: Who can possibly say no? ($40 for a glass pot, or $90 for a stainless-steel pot and base at the Brooklyn Kitchen, 616 Lorimer St., nr. Skillman Ave., Williamsburg; 718-389-2982)
Think of It as New York's Chocolate Croissant
Max Brenner's toasted bagel encompasses a goopy chocolate bar and is topped with peanut butter or hazelnut-praline spread (starting at $5.50; 841 Broadway, nr. 14th St.; 212-388-0030).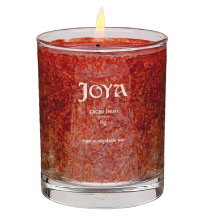 Take Care of the Other Senses
Joya's Chocolate Brown candle does for your nose what edible equivalents do for your mouth ($23 at the W Store, 541 Lexington Ave., at 49th St.; 212-659-3580).
Hardly Junk Food
Dark-chocolate Endangered Species Chocolate bars taste luxuriant while sneaking in bits of pecans and maca for fiber and calcium ($4 at Whole Foods Market, 250 Seventh Ave., nr. 24th St.; 212-924-5969).