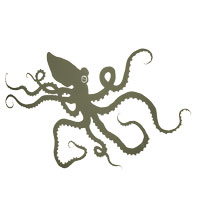 Tonky's wall decals are peelable and refreshingly uncute. In addition to the octopus, there are human skulls and candelabras ($49 to $79 at A&G Merch, 111 N. 6th St., nr. Berry St., Williamsburg; 718-388-1779).
Itemizing will increase your return. These graphic folders make tax-filing slightly less dull ($5 for six at the Container Store, 725 Lexington Ave., at 58th St.; 212-366-4200).
Casio's Exilim EX-F1 camera shoots 60 frames per second and makes very cool slo-mo videos as well ($999 at B&H Photo Video, 420 Ninth Ave., at 34th St.; 212-239-7500).