For the inevitable summer blackouts, a hand-cranked three-in-one radio, flashlight, and cell- phone charger ($30 at the MoMA Design Store, 81 Spring St., nr. Crosby St.; 646-613-1367).
Comfortable and durable Havaianas flip-flops now come for little ones, with an ankle strap to keep them snugly in place ($18 at Giggle, 120 Wooster St., nr. Prince St.; 212-334-5817).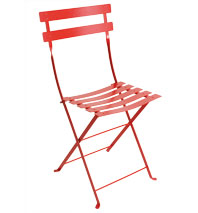 Pull out these colorful folding steel chairs when company comes over ($115 at Gracious Home, 766 Sixth Ave., at 25th St.; 212-414-5710).